After a turbulent race, Ingo Gerstl secured the double victory at the Red Bull Ring – great duels on the track ensured action – Schlegelmilch winner in the FORMULA class.
Just before the start it had started to drizzle slightly, but it remained dry for the start of the race. The start was spectacular, Marco Ghiotto (ITA, Scuderia Palladio) attacked at the start but had to leave the racetrack and lost positions. Phil Stratford (USA, Penn Elcom Racing) in the Benetton was worse off, he lost the car out of turn 1 and had to end his race. The same fate befell title contender Luca Martucci (ITA, MM International) after spinning between turns six and seven – this incident caused a safety car period.
At the restart, the leader, Ingo Gerstl (AUT, Top Speed), was able to keep his top position. Behind him, however, there was a lot going on: Ghiotto spun at the exit of the last corner but was able to get the GP2 Dallara going again on his own. Afterwards, he put in a fantastic recovery, which unfortunately was not rewarded. Already in 7th place, he was given a 30-second time penalty after overtaking under yellow. Simone Colombo (ITA, MM International) suffered the same fate.
Both had overtaken Andreas Fiedler (GER, Fiedler Racing) after the Jaguar had dropped out under yellow flag and never relinquished the position. Gerstl and Schlegelmilch (LVA, HS Engineering) dueled at the front, but the Latvian was never quite able to catch up in the comparatively slower WSbR car. In only his second BOSS GP race, the Latvian won the FORMULA class ahead of Fiedler and the excellent Walter Steding (GER, Scuderia Palladio). In the OPEN class, two places on the podium were vacant after the retirement of the Jaguar and the Benetton. These were snatched by Ulf Ehninger (GER, ESBA-Racing) in the second Benetton B197 and Anton Werner (GER, Ryschka Motorsport) in the IndyCar Dallara. Werner managed to make it onto the podium directly at the first race weekend. Behind Ghiotto, Michael Aberer (AUT, MA Motorsport) finished a strong fifth in his first race in 2021.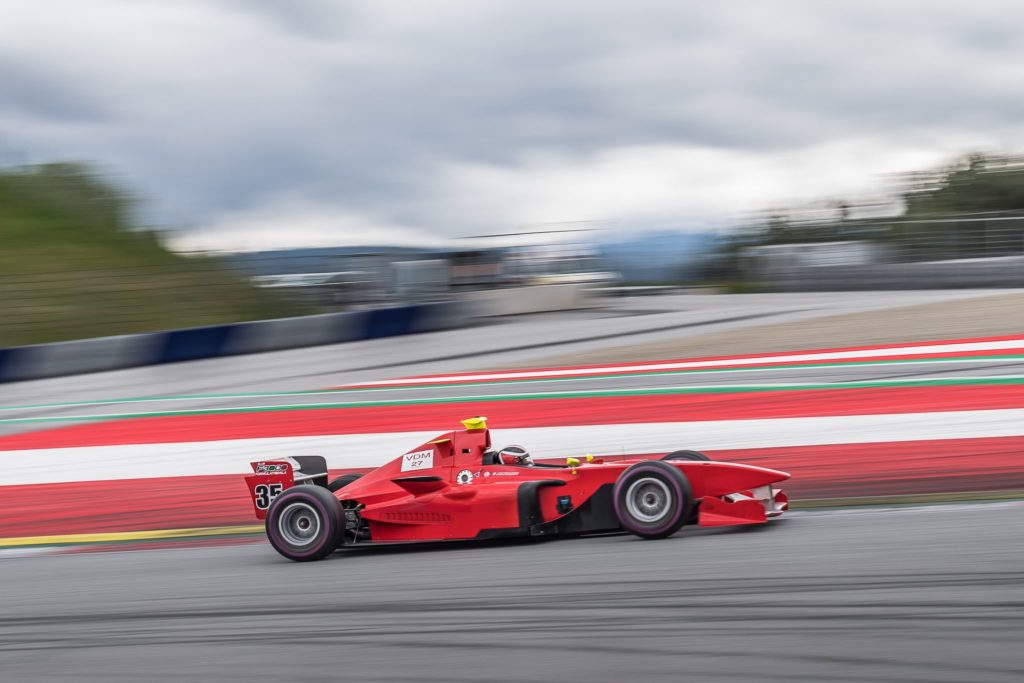 In the OPEN Class, Ingo Gerstl now leads ahead of Ulf Ehninger. In the FORMULA Class Marco Ghiotto continues to lead, now already 34 points ahead of Andreas Fiedler and another six points ahead of Simone Colombo. The next BOSS GP weekend will take place in Misano at the end of June. It will be the first appearance of Europe's fastest racing series at the World Circuit Simoncelli.
Photos: Angelo Poletto/BOSS GP