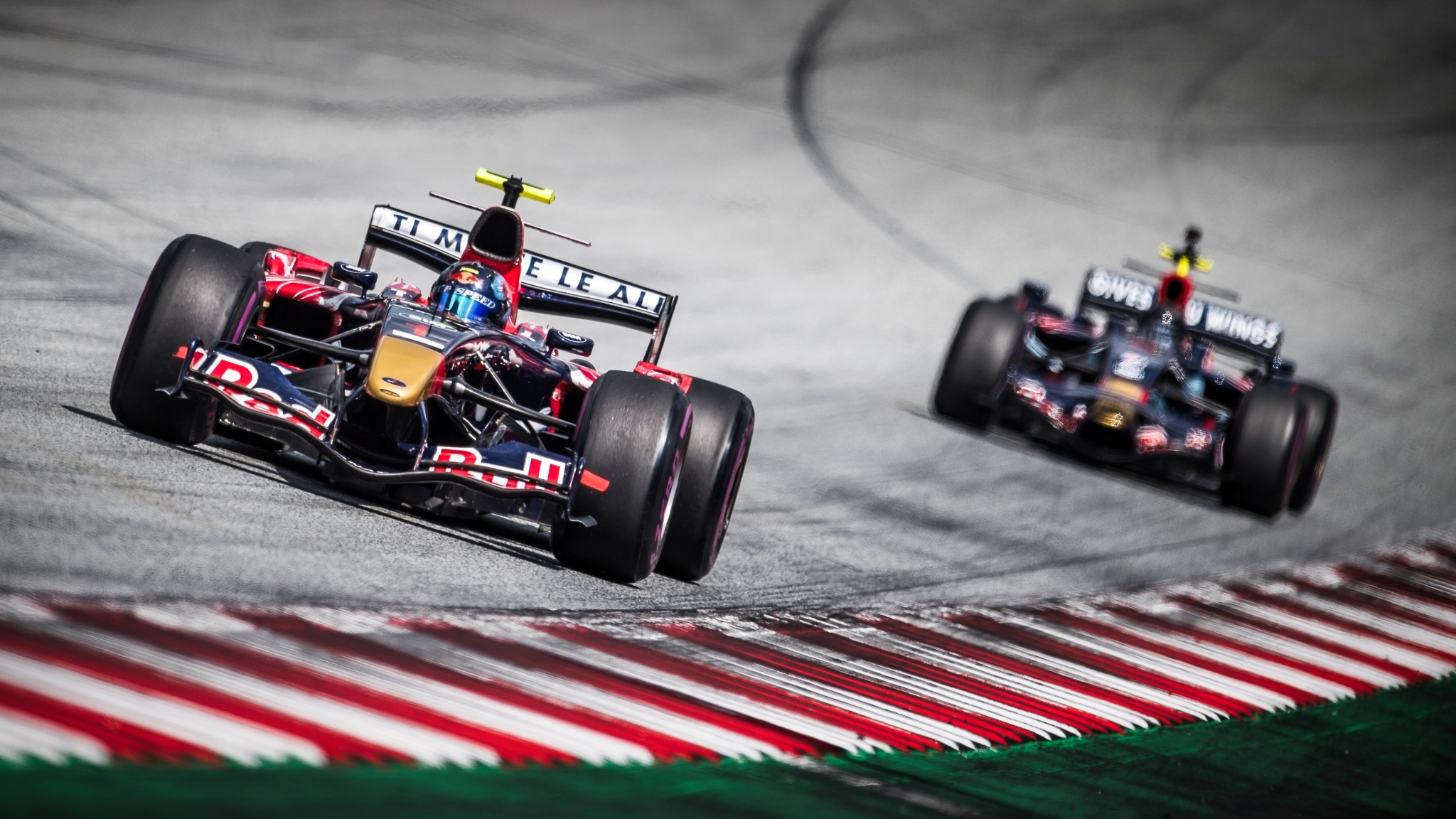 After pole position comes the victory: Class wins for Gerstl (F1), Schlegelmilch (OPEN), Chovanec-Lopez (FORMULA) and Hasler (SUPER LIGHTS).
The first race of the BOSS GP Racing Series took place in perfect weather conditions and at the best starting time just after 2 pm. For the first time, the race was divided into two starting groups, first the BOSS GP Formula 1 class and then, with a gap of about 20 seconds, the OPEN, FORMULA and SUPER LIGHTS pilotes.
BOSS GP F1 Class
Ingo Gerstl (AUT, Top Speed) continued his winning streak from Hockenheim. The man from Salzburg with his Toro Rosso STR1 won the first BOSS GP race at the Rundstreckentrophy. His Top Speed teammate Thomas Jackermeier (GER) drove a flawless debut race in his Toro Rosso Formula 1 car and finished in second place behind Gerstl. For a while he was able to follow his much more experienced teammate. Ulf Ehninger (GER, ESBA Racing) drove an flawless race and deservedly picked up a trophy for third place.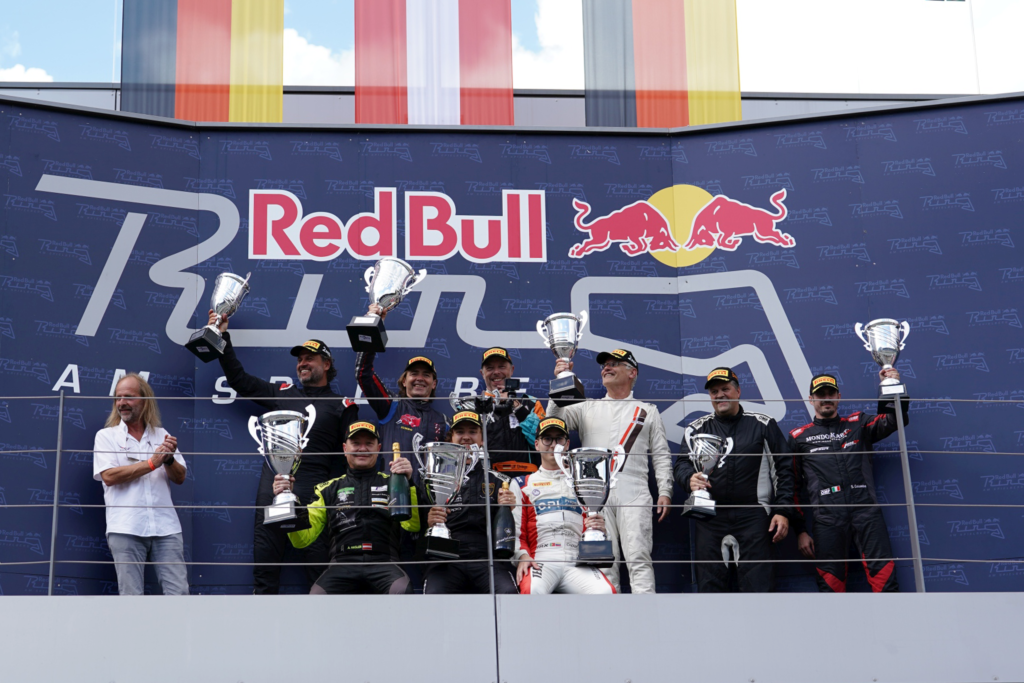 BOSS GP OPEN Class
After a safety car period, Harald Schlegelmilch (LVA, HS Engineering) also gave the Formula 1 cars in front of him a good run for their money towards the end of the race. Schlegelmilch won the OPEN class in his modified World Series car ahead of the rare IndyCar (IRL-IR8) of Anton Werner (GER, Ryschka Motorsport).
BOSS GP FORMULA Class
Zdenek Chovanec-Lopez (PRT, MM International) was unbeatable as expected after his strong qualifying performance. With his second victory of the season, Chovanec-Lopez regained the sole lead in the FORMULA class standings. Behind him, the two Italians Simone Colombo (MM International) and Marco Ghiotto (Scuderia Palladio) fought a hot duel as expected. While Ghiotto struggled with overheated brakes, Colombo also overshot the breaking points a time or two. In the end, Colombo prevailed over Ghiotto. Walter Steding (GER, Scuderia Palladio) finished fourth with his best performance of the season. Giancarlo Pedetti (ITA, Nannini Racing) finished 5th, just ahead of Bianca Steiner (Steiner Motorsport), who performed well in the race, as the best Austrian in this class. Victory in the BOSS GP SUPER LIGHTS Class went to Styrian local hero Andreas Hasler (AUT, Hasler Motorsport).
The fourth race of the season starts tomorrow Sunday at 2 o'clock local time.
Pictures: Angelo Poletto/BOSS GP, Henry Gasselich/VOLLGAS!