May 22, 2021
Drying track confronted teams and drivers with difficult decisions in the first race of the weekend: Gerstl fights his way to victory, Ghiotto triumphs in the FORMULA class.
It stopped raining before the start of the race. The track dried out more and more. However, this confronted the teams with difficult challenges. Many places on the track were already dry, a few were still wet. The field was split in the tyre choice between Pirelli P-Zero (slick) and Cinturato (rain). Gerstl (AUT, Top Speed), like many of his competitors in the front, put on the slicks. A decision that turned out to be the right one. As there was no more rain, drivers with rain tyres were at a loss.
Gerstl was unable to pull away at the front, with Phil Stratford (USA, Penn Elcom Racing) and Marco Ghiotto (ITA, Scuderia Palladio) following the leader like a shadow. However, a real overtaking opportunity did not arise during the race. The sensation man from qualifying, Harald Schlegelmilch (LVA, HS Engineering), could not keep up the initial pace and dropped back to 4th overall.
Riccardo Ponzio (ITA, Adriatica Competition) in the Jaguar R3 was able to redeem himself after his spin in qualifying. He drove some of the fastest laps on the track and finished the race in 6th place overall and 3rd in the OPEN. At the front, Gerstl secured the win by six tenths ahead of returnee Stratford, who could get back on the podium after a year's compulsory break. Ghiotto completed the podium and was also the clear winner in the FORMULA class. Schlegelmilch and Luca Martucci (ITA, MM International) were the other two to complete the podium.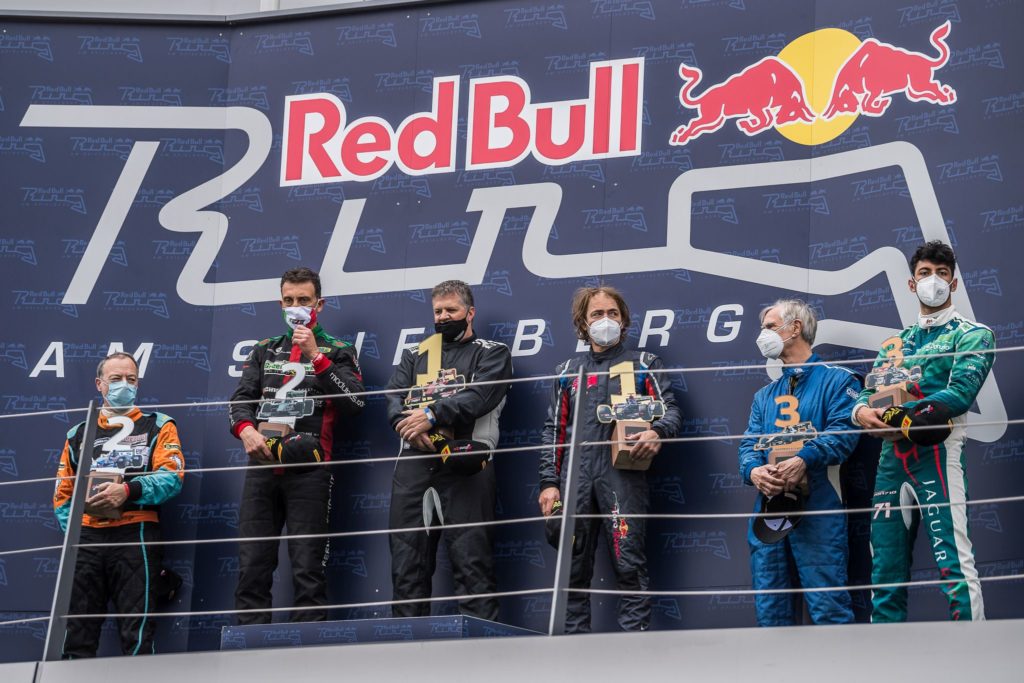 There was another surprise for the pilots after the race: the overall championship victory ceremony from 2020 was held. For all pilots, it is now time to focus once again, as the second race of the weekend starts at 15:55 local time.
Photos: Angelo Poletto/BOSS GP