BOSS GP HISTORY
A STORY OF OVER 25 YEARS OF SUCCESS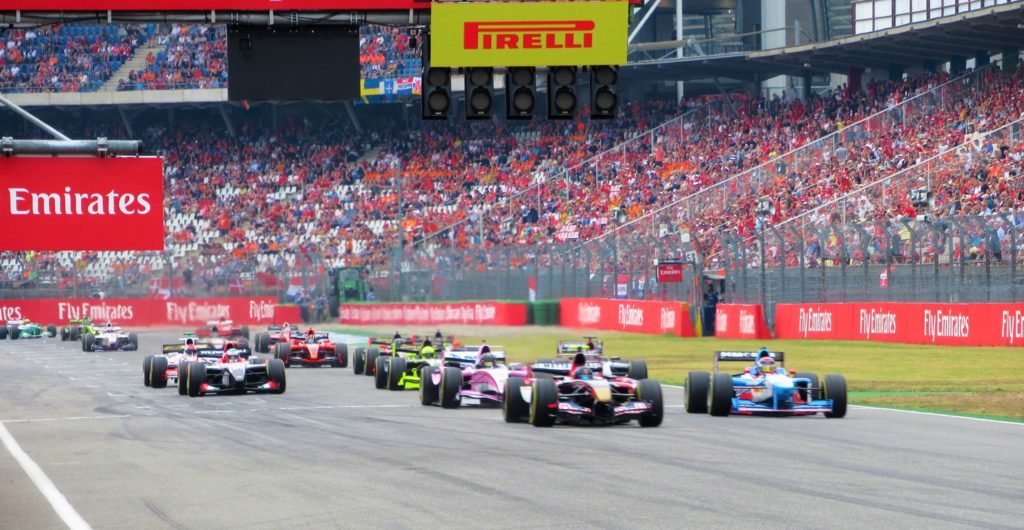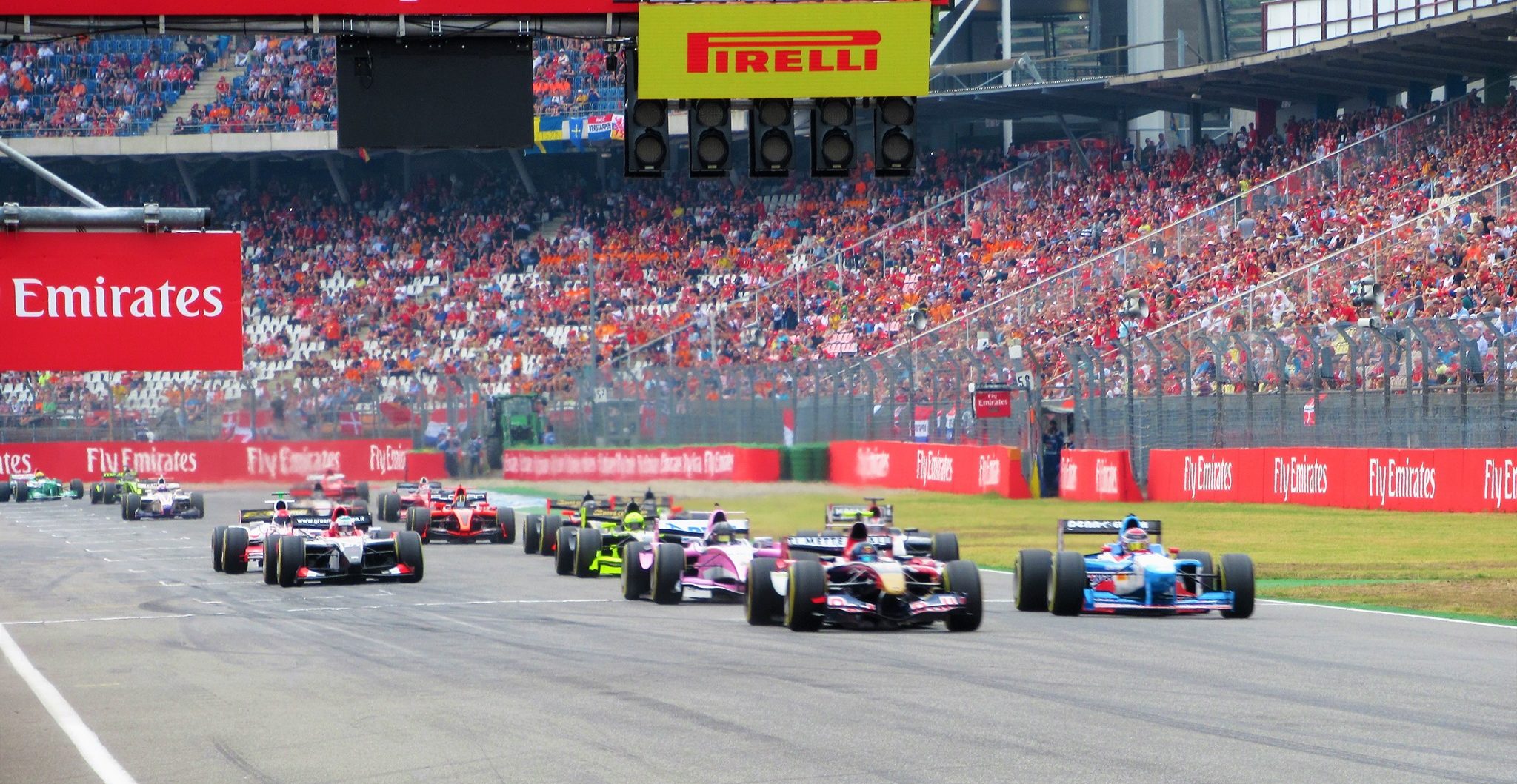 The Big Open Single Seater Series was founded in 1995 according to the regulations of the RAC (Royal Automobile Club Motor Sports Association). Initially, the series raced with "used" Formula 1 cars in Great Britain, and later on other race tracks in continental Europe. This expansion of the racing series and the commitment of Paul Stoddart (European Aviation), the aviation entrepreneur and later Minardi team boss, led to the name change to European BOSS (also abbreviated to EuroBOSS).
One of the most frequent participants after the turn of the millennium were Formula 1 bolides from Benetton, Jordan, Tyrrell, Minardi and occasionally a V12 Ferrari. Over the years, monopostos of the fastest US formula series CART, ChampCar and IndyCar have been seen racing as well.
After the season of 2009, the drivers Marijn van Kalmthout, Klaas Zwart, Henk de Boer and Frits van Eerd decided to split up and organize their own race series. This resulted in both EuroBOSS and BOSS GP in 2010. In the EuroBOSS racing series, however, the starting field was reduced so much that the series was discontinued. BOSS GP, on the other hand, flourished because many drivers made the switch to the new series. Here, in addition to some unique Formula 1 cars, most of the cars were made up of newer monopostos from the up-and-coming GP2 and Renault World Series formula series.
A highlight for drivers and teams was when the BOSS GP series appeared as a support series to Formula 1 at the German Grand Prix in Hockenheim in 2018. The BOSS GP Racing Series was also regularly presented to a larger audience at guest starts in the German Touring Car Masters (DTM).
Today, the BOSS GP Racing Series is characterized by an incomparable variety of the fastest formula cars in the world. Driving takes place on current Formula 1 and MotoGP tracks with the highest safety standards.
BOSS Formula (1995–2000)
Season
Champion
Team Champion
1995
Klaus Panchyrz
F3000 Reynard 93D Cosworth
Mönninghoff Racing
1996
Johan Rajamaki
F1 Arrows FA-13 Judd V10
Rajamaki Racing
1997
Nigel Greensall
F1 Tyrell 022 Judd
European Aviation
1998
Nigel Greensall
F1 Tyrell 022 Judd
European Aviation
1999
Tony Worswick
F1 Jordan 194 Judd
Worswick Engineering
2000
Dave Hutchinson
F1 Benetton B194 Ford V8
Kockney Koi Yamitsu
EuroBOSS (2001–2010)
Season
Champion
Team Champion
2001
Tony Worswick
F1 Jordan 194 Judd
Worswick Engineering
2002
Earl Goddard
F1 Benetton B194 Ford V8
Kockney Koi Yamitsu
2003
Klaas Zwart
F1 Benetton B197 Judd V10
Team Ascari
2004
Scott Mansell
F1 Benetton B197 Judd V10
Mansell Motorsport
2005
Patrick d'Aubreby
F1 Benetton Ford
Team Griffiths/Team Ascari
2006
Klaas Zwart
F1 Ascari Benetton Judd V10
Team Ascari
2007
Klaas Zwart
F1 Ascari Benetton Judd V10
Team Ascari
2008
Ingo Gerstl
Dallara World Series by Renault
TopSpeed
2009
Henk de Boer
ChampCar Panoz DP01 Mazda-Cosworth
De Boer Manx
2010
Damien Charveriat
GP2 Dallara Mecachrome
Zele Racing
BOSS GP Racing Series (2010–today)
Classes: M = MASTER Class, F = FORMULA Class, SL = SUPER LIGHTS Class
Season
OPEN Champion
Team Champion
Class Champions
2010
Klaas Zwart
F1 Ascari Benetton Judd
Team Ascari
M: Karl Heinz Becker
Dallara SN01 Nissan
2011
Klaas Zwart
F1 Ascari Benetton Judd
Team Ascari
F: Ingo Gerstl
GP2 Dallara Mecachrome
M: Norbert Gruber
GP2 Dallara Mecachrome
2012
Klaas Zwart
F1 Jaguar R5 Cosworth
Team Ascari
F: Bernd Herndlhofer
GP2 Dallara Mecachrome
M: Johann Ledermair
GP2 Dallara Mecachrome
2013
Gary Hauser
GP2 Dallara Mecachrome
Racing Experience
F: Gary Hauser
GP2 Dallara Mecachrome
M: Hans Laub
Dallara World Series by Renault
2014
Jakub Śmiechowski
GP2 Dallara Mecachrome
Inter Europol Competition
F: Jakub Śmiechowski
GP2 Dallara Mecachrome
M: Hans Laub
GP2 Dallara Mecachrome
2015
Klaas Zwart
F1 Jaguar R5 Cosworth
not awarded
F: Johann Ledermair
GP2 Dallara Mecachrome
M: Hans Laub
Dallara World Series by Renault
2016
Ingo Gerstl
F1 Toro Rosso STR 1
not awarded
F: Christopher Brenier
Panoz DP098 Superleague
2017
Ingo Gerstl
F1 Toro Rosso STR 1
not awarded
F: Mahaveer Raghunathan
Lola B05/52 Auto GP
2018
Ingo Gerstl
F1 Toro Rosso STR 1
not awarded
F: Florian Schnitzenbaumer
GP2 Dallara Mecachrome
2019
Ingo Gerstl
F1 Toro Rosso STR 1
not awarded
F: Marco Ghiotto
GP2 Dallara Mecachrome
2020
Ingo Gerstl
F1 Toro Rosso STR 1
not awarded
F: Marco Ghiotto
GP2 Dallara Mecachrome
2021
Ulf Ehninger
F1 Benetton B197
not awarded
F: Marco Ghiotto
GP2 Dallara Mecachrome
2022
F1: Ingo Gerstl
Toro Rosso STR1

O: Haralds Šlēgelmilhs
Dallara World Series by Renault 4.5
not awarded
F: Simone Colombo
GP2/F2 Dallara Mecachrome

SL: Andreas Hasler
Dallara World Series V6