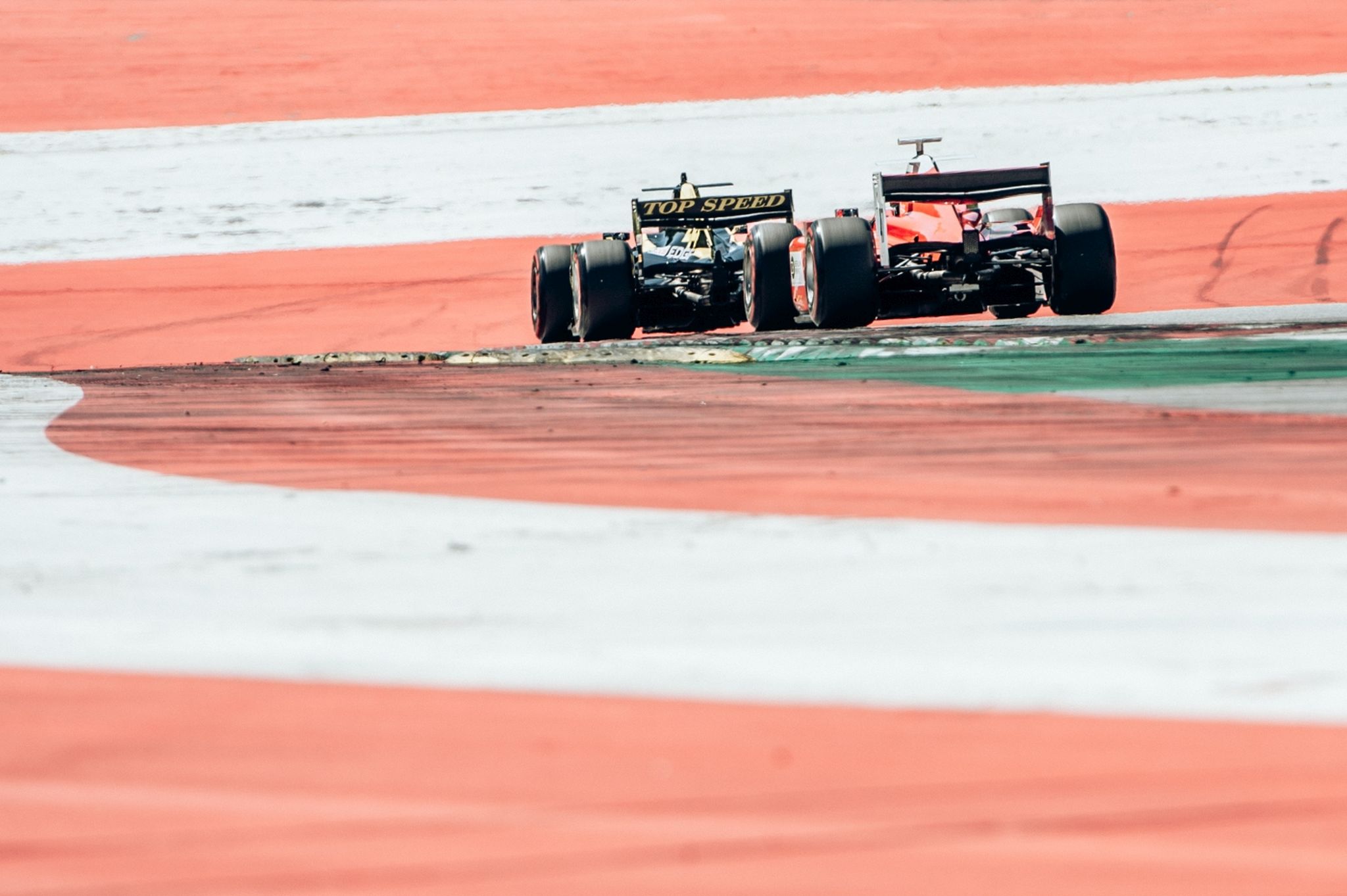 Swift comeback of BOSS GP in Spielberg: After two years, Europe's fastest racing series returns to Austria for its home race with a special highlight.
Several thousand horsepower will meet on the Formula 1 racetrack at the Red Bull Ring next Friday and Saturday. In a flawless programme, 24 Big Open Single Seaters – Formula 1, IndyCar, GP2, World Series by Renault and Formula 3000 – will make a stop in Styria. Sebastian Vettel's winning car from 2008, the Toro Rosso STR3, a Jaguar R3, two Benetton B197s (including Gerhard Berger's), a Sauber C30 from 2011 and finally, once again, an IndyCar will be a feast for the eyes and ears. With Ingo Gerstl (STR1-F1, Top Speed), Bianca Steiner (GP2, Steiner Motorsport), Christian Ferstl (F2, Top Speed), Thomas Jakoubek (GP2, Top Speed) and Michael Aberer (GP2, MA Motorsport) there are also five local drivers on the starting grid.
The STM waterjet race on 20 and 21 May 2021 is a 2-day event– on Friday there will be two practice sessions, on Saturday a qualifying in addition to both races. A special highlight is a separate show run for Formula 1 and IndyCars on Friday afternoon. The Formula 1 racetrack in the Alps replaces the Jim Clark Revival at the Hockenheimring, which was cancelled in May. The Red Bull Ring was last on the race calendar of the BOSS GP Racing Series in 2019. The race winners back then: Phil Stratford (USA, Penn Elcom Racing) and Ingo Gerstl (AUT, Top Speed). Many drivers and fans are happy about the return of the Big Open Single Seater to the Austrian iconic circuit. At the same time, the STM waterjet race at the Red Bull Ring is also the home race of the championship sanctioned by the Austrian Motorsport Federation. Other series on the agenda include the Drexler Formula Cup and the Suzuki Swift Cup Europe in addition to the GT race cars from the P9 Challenge. Unfortunately, no spectators are allowed on site, but they can follow the event via the BOSS GP social media channels.
Timetable STM waterjet Race Red Bull Ring:
Friday, 21. May 2021
11:00–11:30           Free Practice 1
15:20–15:35 Show Laps OPEN class
15:35–16:00           Free Practice 2
Saturday, 22 May 2021
09:15–09:45          Qualification (8+20 minutes)
11:20–11:40           Race 1 (20 minutes)
15:55–16:20 Race 2 (25 minutes)
Photo: Michael Jurtin/BOSS GP