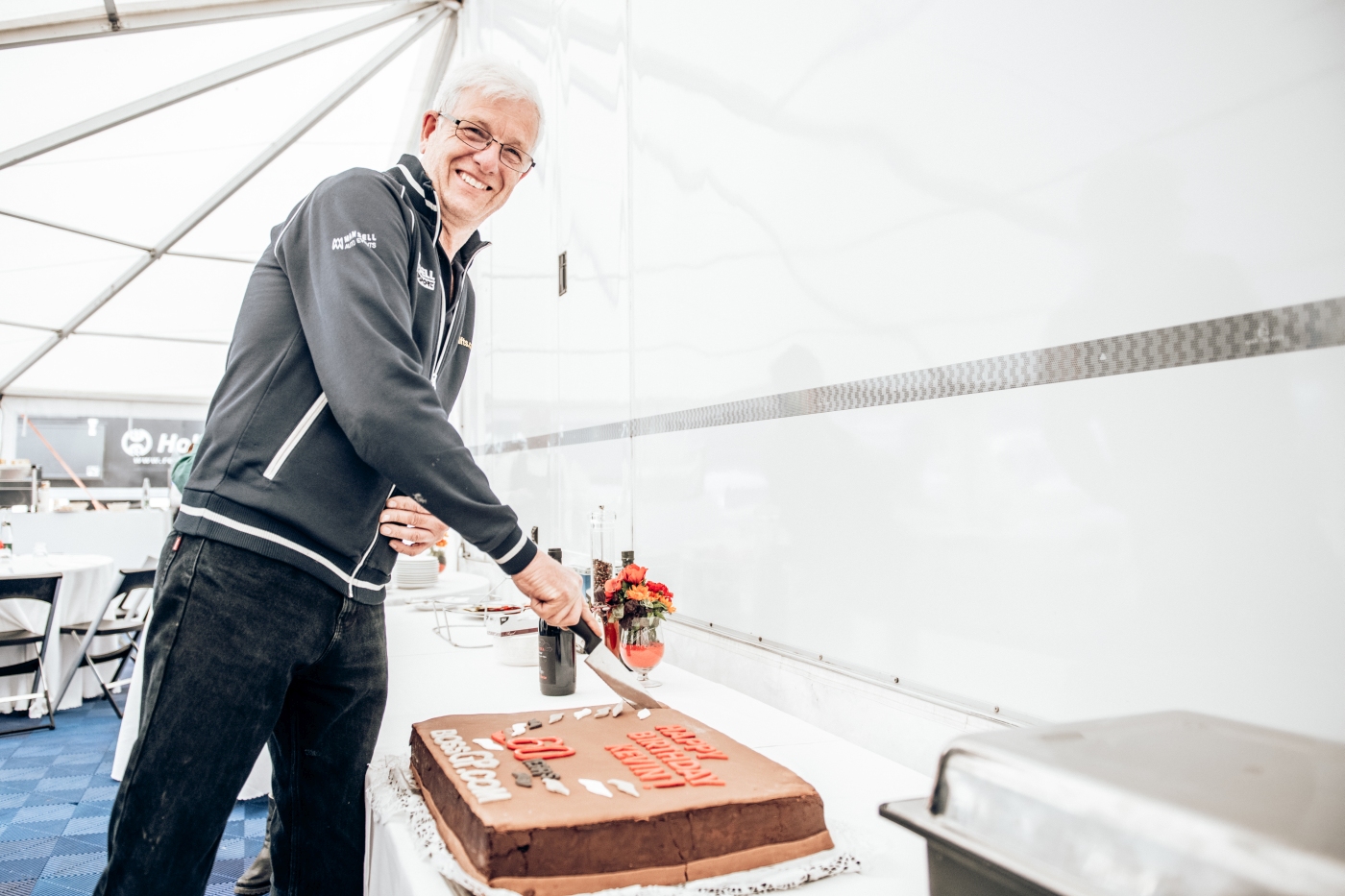 Team boss Kevin Mansell celebrated his 60th birthday at the Red Bull Ring.
BOSS GP congratulated Kevin Mansell on his 60th birthday with a big applause and a special birthday cake. Mansell was very obviously happy:  "A big thank you to all my BOSS GP friends for the congratulations and the great cake!"
For 18 years, the Brit has been part of the BOSS GP racing series. He won the overall BOSS GP championship in 2004 with his son Scott, as well as the team championship.
Currently his team, Mansell Motorsport, manages the Benetton B197 of OPEN class vice champion Phil Stratford.