Europe's most exciting racing series visits six top-class racetracks in the upcoming season – two of them are new on the schedule.
The 26th season of BOSS GP begins with a premiere. The opening race of this spectacular motorsport series will take place at the end of March in Mugello. The MotoGP circuit is one of the most popular tracks in Italy and is owned by Ferrari. In 2020 the location will be back on the BOSS GP schedule after a five-year break. From 27 to 29 March, the comeback of the Big Open Single Seater series will be the highlight of the Peroni Racing Weekend.
From 24 to 26 April, the fastest racing cars on the continent will be guests at the Hockenheimring in Germany. The Bosch Hockenheim Historic is one of the most important classic racing events in Europe and attracts numerous spectators to the Motodrom year after year. In the program of the revival dedicated to Jim Clark, BOSS GP is a perfect headliner.
A completely new racetrack for the BOSS GP pilots will follow in June: The Misano World Circuit Marco Simoncelli is the venue for races 5 and 6 of the season. The flat track is technically demanding and an ideal playground for BOSS GP racing. The racetrack near Rimini is located directly on the Adriatic coast and can be easily combined with a holiday.
In 2020 the BOSS GP series is again part of the Gamma Race Days in Assen. After the summer break in July, Formula 1, Formula 2 and other spectacular monoposto cars will show their strength from 7 to 9 August in front of an enormous crowd of 100,000 Dutch fans. In addition to BOSS GP, motorcycles, touring cars and superkarts will also be putting the pedal to the metal. Admission is free.
The first weekend of September (4–6) will see the Masaryk Racing Days in Brno on the schedule of the BOSS GP racing series. The biggest Czech circuit will be once again a thrilling location, which has delivered exciting BOSS GP races in the past.
The grand final will take place in Imola like in 2019. After a successful comeback with fantastic races and satisfied drivers, BOSS GP will return to the Emilia-Romagna region on 23, 24 and 25 October. We hope for another exciting title decision as in FORMULA class 2019.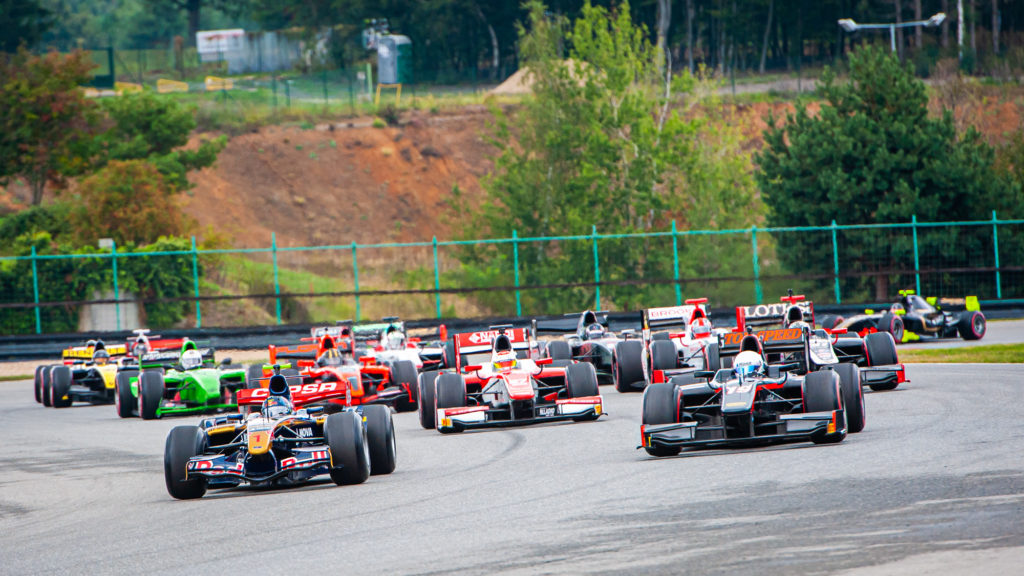 As usual there will be two free practice sessions, one qualifying session and two 20 to 25-minute races on each race weekend. The exact timetables and ticket information will be published on bossgp.com prior to the races.