In the fight for victory in the FORMULA classification, the action came to a head on the last lap. Class wins for Gerstl, Schlegelmilch, Colombo and Hasler.
BOSS GP rookie Zdenek Chovanec-Lopez (CZE, MM International) set an incredible pace for almost twenty minutes and already looked like the secure winner when his tyres started to degrade badly. Chovanec-Lopez's GP2 car clearly started to drift more and more. In a powerslide he still tried to keep the fast-approaching Simone Colombo (ITA, MM International) behind him, but the effort was in vain. Colombo managed his Pirelli P-Zero slicks better and thus took the FORMULA victory in Sunday's 25-minute race.
Marco Ghiotto (ITA, Scuderia Palladio) was again able to collect a trophy at the podium ceremony, he finished third. Luca Martucci (ITA, MM International) crossed the finish line in an unthankful fourth place. The experienced Italian defeated Michael Aberer (AUT, MA Motorsport), who kept Martucci busy at the beginning of the race. Today, Aberer was able to score a good result after his retirement yesterday.
Paul O'Connell (IRE, HS Engineering) finished sixth in class, ahead of Giancarlo Pedetti, who put in a clean performance as he did yesterday in his BOSS GP debut race. The best German was Walter Steding (Scuderia Palladio) in eighth place. Despite a collision at the start of the race, Alexander Seibold (GER, Scuderia Palladio) was also able to finish the race. Much to the delight of many fans, because Seibold started with a special helmet design as a tribute to the unforgotten Swiss Formula 1 and sports car racer Jo Siffert.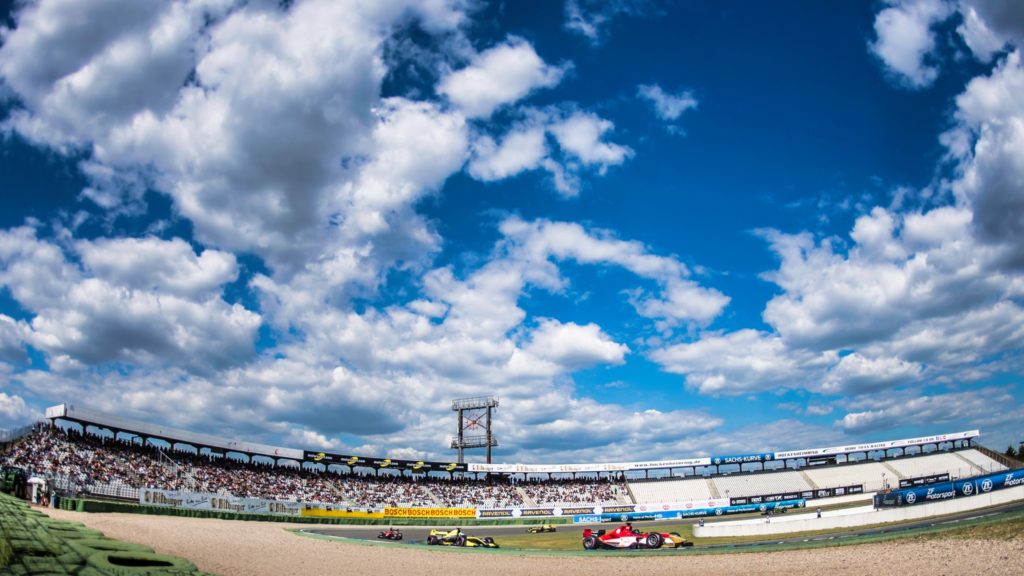 The other classes:
The OPEN category of the Formula 1 cars was again a straightforward affair for Ingo Gerstl (AUT, Top Speed) in the first car of Scuderia Toro Rosso (now Alpha Tauri). Despite an early technical knockout, Phil Stratford (USA, Penn Elcom Racing) and Ulf Ehninger (GER, ESBA Racing) were able to score second and third respectively.
Harald Schlegelmilch (LVA, HS Engineering) in the yellow-and-black World Series V8 machine performed as he did in Race 1 and, starting from last place on the grid, managed to overtake most of the field in the opening laps. The Latvian left all FORMULA cars behind and won the new classification of the modified BOSS GP cars.
After Andreas Hasler (AUT, Hasler Motorsport) could not take part in the race yesterday, the Austrian was eager to get through today. He succeeded and even more: Hasler claimed victory in the SUPER LIGHTS six-cylinder classification.
The two races in the Bosch Hockenheim Historic can be watched in replay at www.hockenheim-historic.de/en/live
The next two races of the BOSS GP Racing Series will follow in four weeks' time (3-5 June 2022) as part of the Rundstreckentrophy at the Red Bull Ring in Spielberg.
Note: The overall standings are currently still unofficial, as the modified FORMULA car class is only just being added to the regulations.
Pictures: Angelo Poletto/BOSS GP