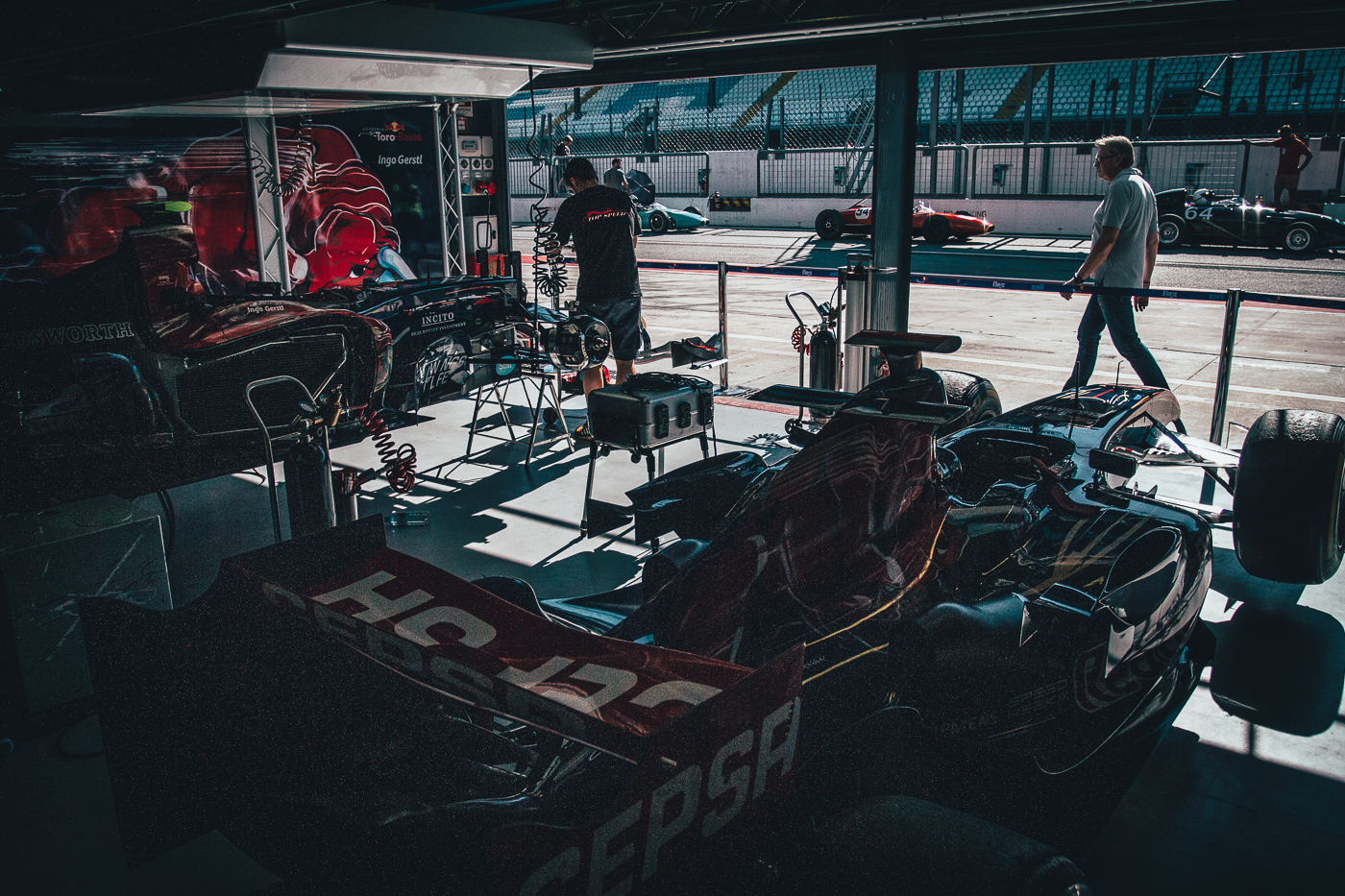 We deeply mourn one of the founding fathers of BOSS GP.
Roger Cowman from East Midlands near Donington Park Circuit was a team owner, tyre dealer and an old school racer. He once started with club sport, then founded his own team and successfully participated in Formula 3 and Formula 3000 races.
When these racing cars suddenly had no longer a platform, Cowman and some of his companions founded the international racing series BOSS Formula in 1994. The Royal British Automobile Club disagreed with the original name "British Open Single Seaters" because the terms "British", "International" and "Europe" could only be used for FIA approved championships.
But Roger Cowman remained undaunted and simply called the racing series "Big Open Single Seater". In 1997 he brought the owner of the airline "European", the Australian and later Minardi team boss Paul Stoddart, into the crew. The series was subsequently renamed EuroBOSS. Because "European" was Stoddart's company and team name, the motorsport authorities had no recourse against the use of the term EuroBOSS.
When the idea of races with high-capacity and powerful formula cars became popular in the USA towards the end of the 1990s, Roger Cowman sent his BOSS regulations in the US. He also acted as an advisor and gave many helpful tips. His vision was to create a globally set of regulations for all BOSS series across the continents. When smaller formula cars entered the series in the States, Cowman clearly spoke out against this: "Only if we all have the same basic rules, we can uphold the values of the BOSS series. With the BOSS formula series, I always went my own way – that's the way it was, that's the way it is and that's the way it should remain!"
Roger was also a talented restorer of historic racing cars and an everlasting optimist. He died at the beginning of March at the age of 73.
The BOSS GP family offers its sincere condolences to his family and is making every effort to continue along the BOSS path Roger initiated.