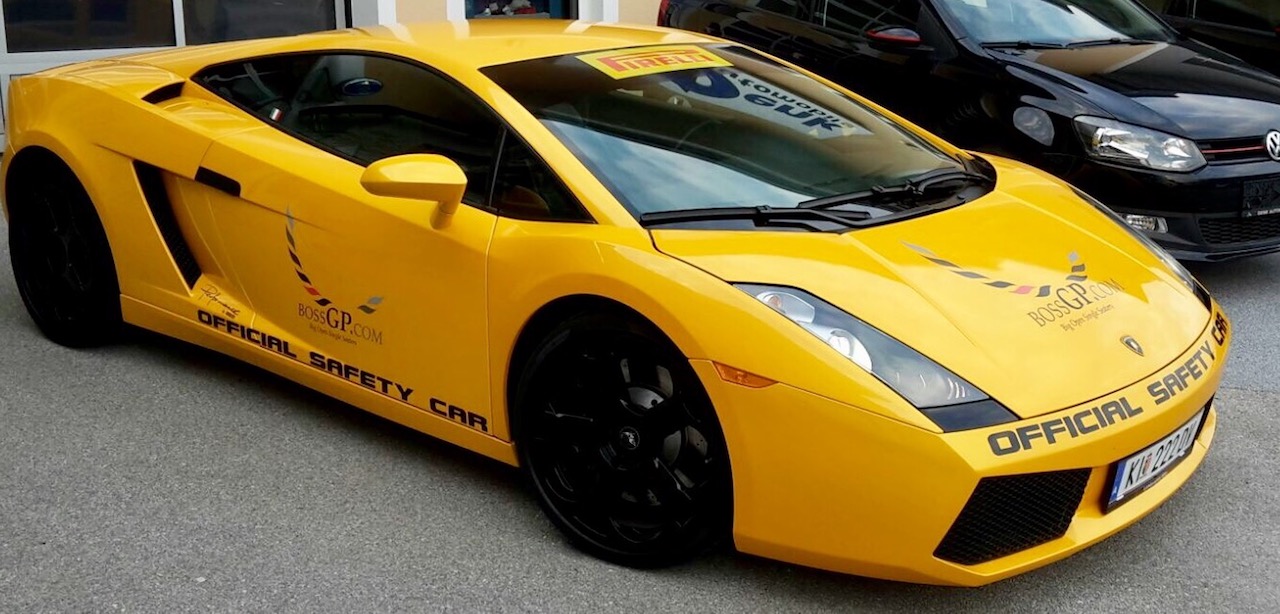 After announcing the exclusive multi-year partnership with Pirelli in March 2017, the cooperation with the Italy based tyre supplier and global player in the field of tyre manufacturing leads to further great news.
Starting with the Championship kick off 2017 in Hockenheim (21st – 23rd of April) at the "Hockenheim Historic", BOSS GP will come with its own dedicated safety car, supported by Pirelli and in cooperation with DENK Automobile, based in Leonstein (Austria). The exclusively in Pirelli and BOSS GP style branded spectacular Lamborghini Gallardo LP520, delivering 520 hp, will be part of all BOSS GP races of the 2017 series and exclusively support the fastest race series in Europe. It fulfills all FIA-related requirements and is specially equipped for safety car purposes.
"Having an own safety car for the BOSS GP championship has been an again and yet again expressed wish and suggestion by the drivers of the series", explains Christian Gaense, race-coordinator of BOSS GP. "It's great news and the next huge step forward for BOSS GP. This is one more reason to look forward to an exciting Championship 2017."
Find all information about BOSS GPs new partner and exclusive tyre supplier Pirelli on his website: www.pirelli.com.
Find all information about the kick off race of BOSS GP at "Hockenheim Historic" on this website: www.hockenheim-historic.de.