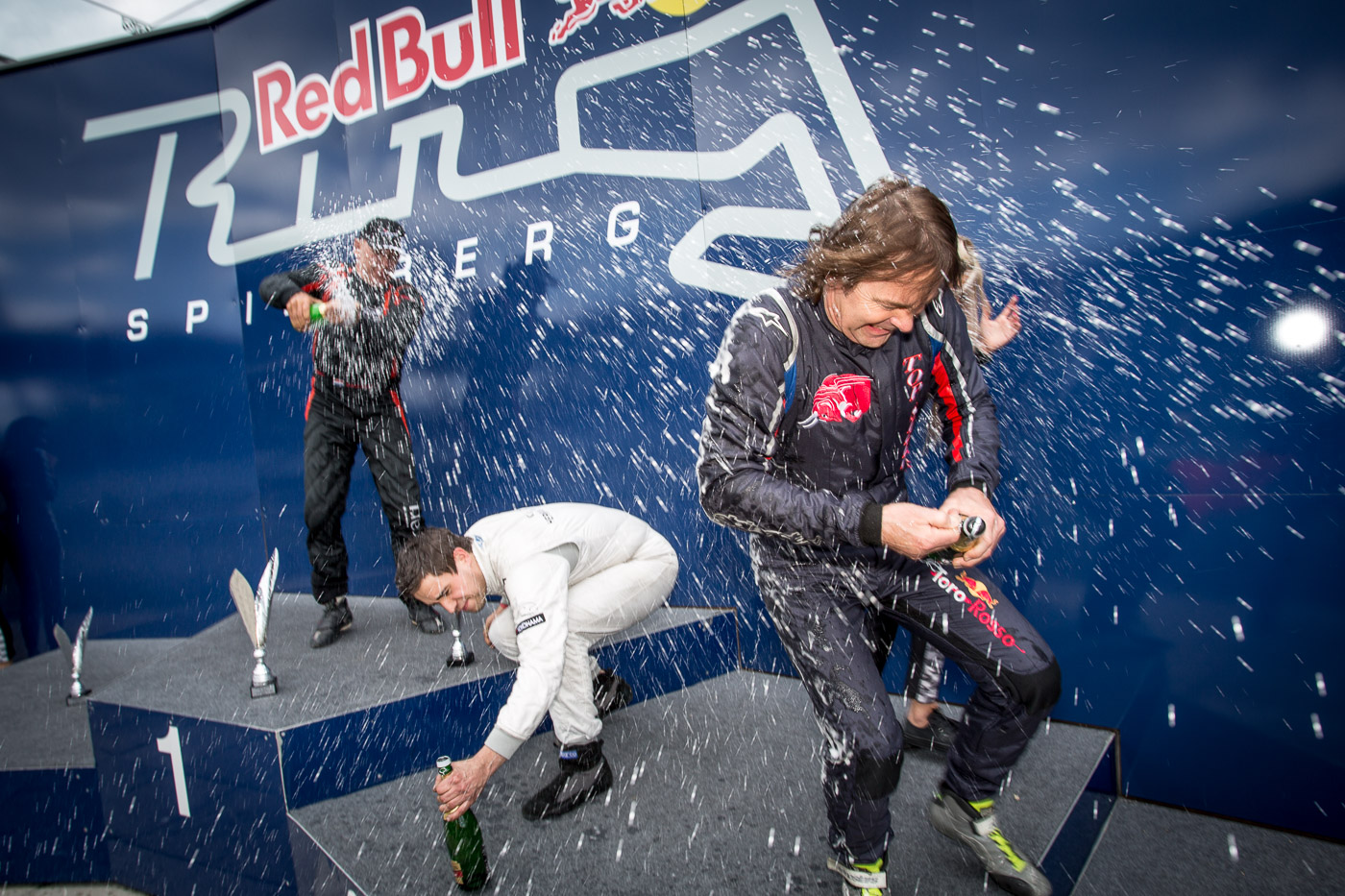 Less than twenty-four hours after taking victory in the first BOSS GP race at the Red Bull Ring in 2016, Ingo Gerstl has pocketed his second top spot… with a bit fortune. Christopher Brenier triumphed again in the FORMULA Class.
At much cooler temperatures and thus much less grip, the starting phase was highly chaotic. Yesterday's third-placed Hans Laub spun off hitting Wolfgang Jordan, who also had to retire. The crash called for the Safety-Car lining up the pack behind it.
Championship leader Klaas Zwart started from the back of the grid, but quickly moved up to P3 in the warm-up lap and chased Gerstl right from the start.
"I was quite surprised, when suddenly Klaas was in my mirrors."
In an epic battle Zwart and Gerstl fought for victory over the full race distance which saw Zwart finally crossing the line on P1! But unfortunately the joy of his team lasted only briefly as he got a time penalty of 30 seconds for a false start, therefore the top spot went again to Gerstl.
"It was a perfect weekend for me. I had some troubles to get temperature in my tires, but in the end everything worked out well. Now, I am already excited to run on the Nürburgring",
the Austrian was delighted.
Regardless, Zwart was content with his runner-up spot.
"P2 is OK. I wanted to go racing, so I pushed as much as could. In the end, I could secure some valuable points."
Eventually, also Bernd Herndlhofer got a deserved podium, who was suffering from technical troubles all weekend long.
"I am not entirely happy, but compared to yesterday, Sunday's result is good of course."
The FORMULA Class winner did not come as a surprise, as Frenchman Christopher Brenier had been too dominant all weekend.
"What a weekend for me. I am so excited, I could extend my lead in the championship, even though it's early in the season."
Fellow-countryman Philippe Haezebrouck came second and was
"content with my performance. I wanted to finish on the podium and I did",
ahead of Peter Göllner, who scored his second podium in a row.
"Two podiums in two races – what more could I ask for. But after yesterday's great run, I knew, I could do it again today."