Report: Race 1 Paul Ricard
April 8, 2023
Anglo-American Peter Mann's Formula 1 Ferrari F2008 led the BOSS GP Racing Series field into the first race of the season. This was just one of many highlights at the Grand Prix de France Historique on Saturday.
Once again, both Ingo Gerstl (AUT, Top Speed) and his Toro Rosso STR1 Formula 1 car kept a "cool head". The record-breaking champion secured the winner's trophy at the first of 14 races of the 2023 season. The Salzburg native was presented with his winner's trophy by French racing legends Jean Alesi, Rene Arnoux and Franck Montagny in the atmospheric setting of the paddock. Ulf Ehninger (GER, ESBA Racing) in second place and Didier Sirgue (FRA, LRS Racing) in third place in the BOSS GP F1 Class also enjoyed the applause of the fans.
Antonio Pizzonia (BRA, HS Engineering) was busy handing out autographs before the start, before he burned lap times under 1:50 minutes into the asphalt a few minutes later. Finally, to the delight of his team, he set an impressive best time of 1:47.092 in the World Series car – victory in the OPEN class was only a formality. It was the first victory for Pizzonia in a single-seater car since his triumph in the AutoGP championship eight years ago.
The FORMULA class was explosive: Pole setter Marc Faggionato (MCO), wearing the MM International colours for the first time, stalled at the start of the warm-up lap and had to take the flying race start from the back of the field. However, after just a few corners, the Paul Ricard specialist was back in the leading pack. There, the duel between Simone Colombo (ITA, MM International) and Marco Ghiotto (ITA, Scuderia Palladio) in their GP2 Dallara cars resumed on the first lap. After a mistake by Colombo and a subsequent collision between the two Italians, the race was over for Ghiotto, Colombo on the other hand had to pick up a new car nose in his pit. All this helped Faggionato overcome the incident at the pre-start and race towards victory. The Monegasque took his third BOSS GP win today after double victory in Brno 2018, while Colombo was similarly rewarded for a race to catch up, taking second. Unimpressed by the duels around him, "Checco" Malavasi (ITA, Scuderia Palladio) remained successful with third place. Giancarlo Pedetti (ITA, Nannini Racing) in a strong fourth place was unfortunate to just miss the podium. Jean-Christophe Peyre (FRA, Zig-Zag) finished fifth in his home race in the only AutoGP car on the grid.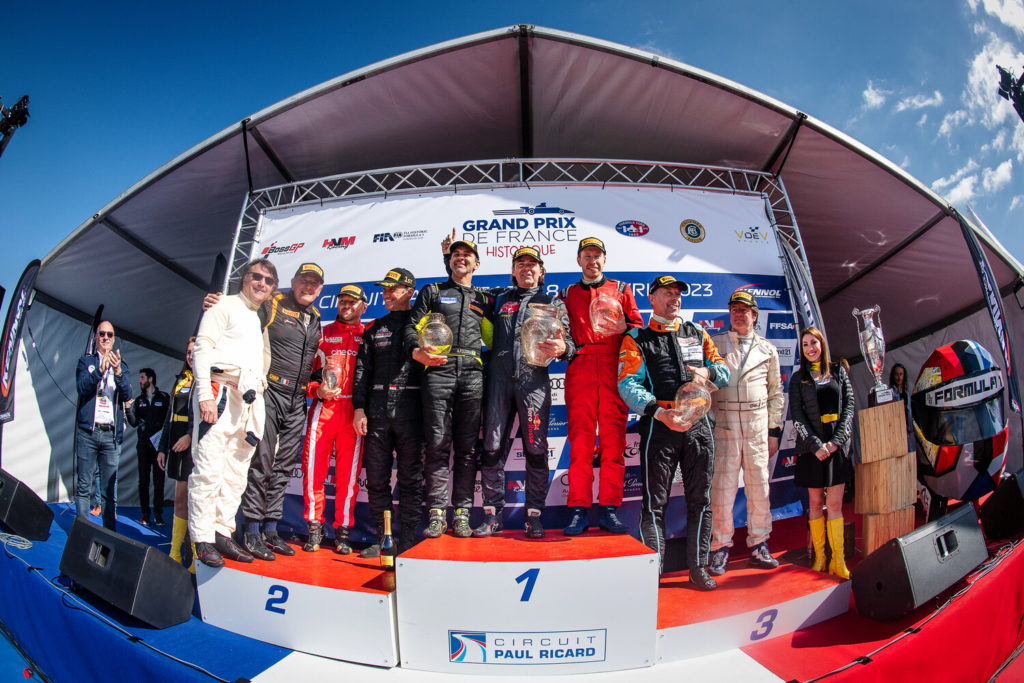 Due to the incidents in the FORMULA class, SUPER LIGHTS driver Henry Clausnitzer (GER, WF Racing) was also able to finish the race in the top-10 and take a class win in his very first BOSS GP race.
The second race over 25 minutes starts tomorrow at 15:15 local time and can again be seen with extensive pre-race coverage in the livestream.
Pictures: Angelo Poletto/BOSS GP