July 20, 2019
Action-packed 7th season race of the BOSS GP 2019 at the TT Circuit.
Let's start with the sensation of today's race day: Gianluca Ripoli (ITA, MM International) surprisingly wins for the very first time a race in BOSS GP. Already in the qualifying a surprise was on the horizon, with class rank 4 he achieved his best qualifying result so far. In the race, unlike his immediate opponents, he remained free of mistakes and benefited from a 10-second penalty for Alessandro Bracalente (ITA, Speed Center), who had led most of the race.
After the first start was aborted (a driver spun in the warm-up lap) the field was forced to stop on the start-finish straight. At the restart, not all engines started in time, so the crews were working on it even after the 30-second signal – which is not allowed according to the regulations. Bracalents got – like some of the other drivers – a time penalty added to the result.
Marco Ghiotto (ITA, Scuderia Palladio) took the lead in the FORMULA class after a good start of the race. Still in the first half pole setter Bracalente passed Ghiotto again. The subsequent duel between the two title favourites was a short one, however, as Ghiotto made a rare mistake and spun off the track. Ripoli finally won ahead of Bracalente and Armando Mangini (ITA, MM International). Mangini did it as so often, kept a cool head and crossed the finish line without any major troubles. This brings the veteran 3th place in the FORMULA ranking.
Philippe Haezebrouck (FRA, Speed Center) and Luca Martucci (ITA, MM International) dropped from the podium due to penalties after a strong race. Andreas Fiedler (DEU, Fiedler Racing) was within reach of the FORMULA podium for a long time, but in the final phase he suddenly lost a lot of speed and thus some positions (7th place).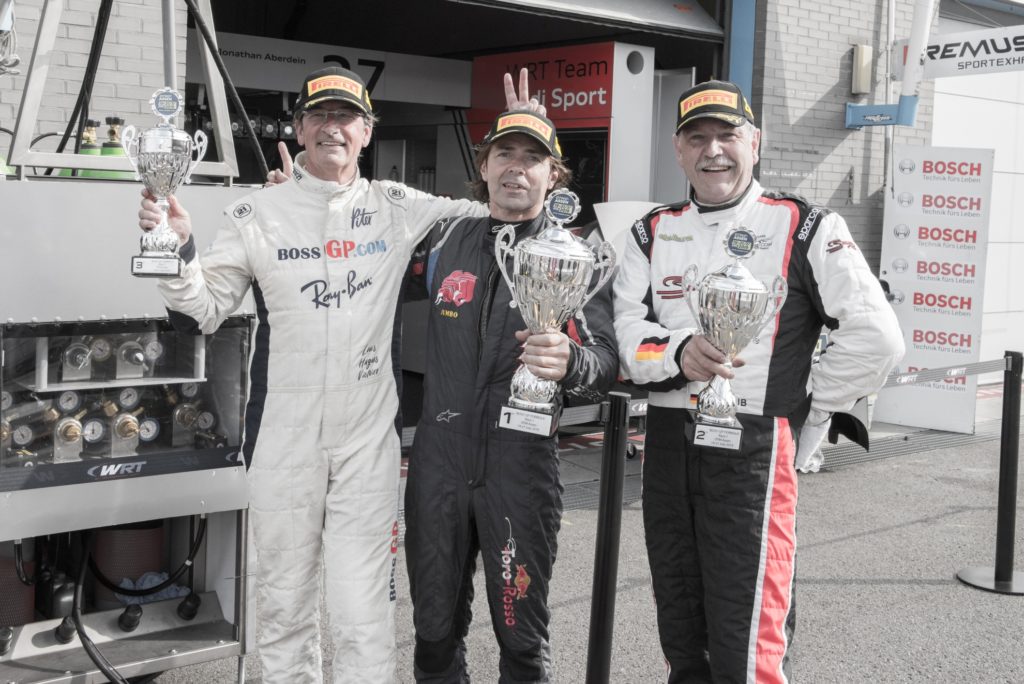 In the OPEN class for Formula 1 cars Ingo Gerstl controlled the race from lap 1 onwards in his Toro Rosso STR1 and extended the overall lead with his fifth victory of the season. Hans Laub (DEU, Speed Center) finished second in the Forti FG03. The driver and mechanic in one person skipped qualifying in the morning and started a great race to catch up from the last grid position and overtook numerous FORMULA racers in the race. "Piter" (FRA, Ray-Ban) was happy about another trophy in his collection with 3rd place.
Tomorrow will be the 8th race of the season. At 9:45 a.m. the Big Open Single Seater line-up for a ten-minute warm-up session. The race itself starts at 11:50 a.m., directly before the DTM's main race.