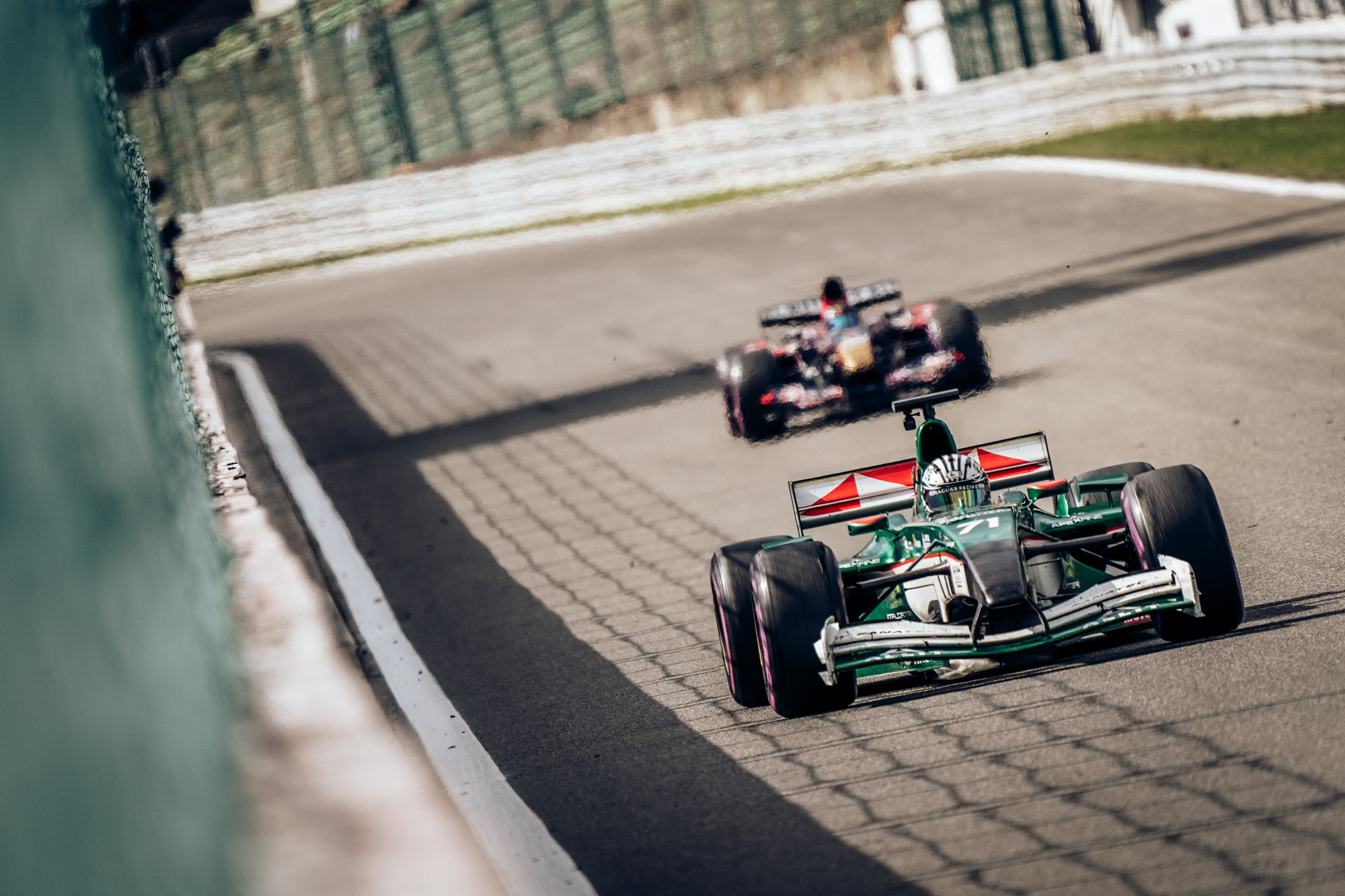 The BOSS GP Racing Series showed two fantastic races at Spa.
The compact schedule of two days, the challenging 7-kilometer track and the measures taken against Covid-19 made this race weekend a demanding one for man and material. However, the gentleman series mastered this challenge excellent and put a smile under the masks of everyone involved.
The time differences between the drivers were not only small on paper, no, also the racing among the drivers was impressive. In both races the lead changed several times: Temporarily Riccardo Ponzio (ITA, Adriatica Racing) and even the fastest FORMULA driver, Marco Ghiotto (ITA, Scuderia Palladio) were leading the races. In the end, however, V10 power of the Cosworth engine and Ingo Gerstl's (AUT, Top Speed) experience made the difference. Even minor driving mistakes in both races could not prevent Gerstl's season wins 3 and 4.
Nevertheless, the beaten Riccardo Ponzio was over the moon. For the first time, the 22-year-old was able to drive his Jaguar R3 over two complete race distances and had the opportunity to show in some stages what is possible for car and driver. We can look forward to some more exciting duels this year.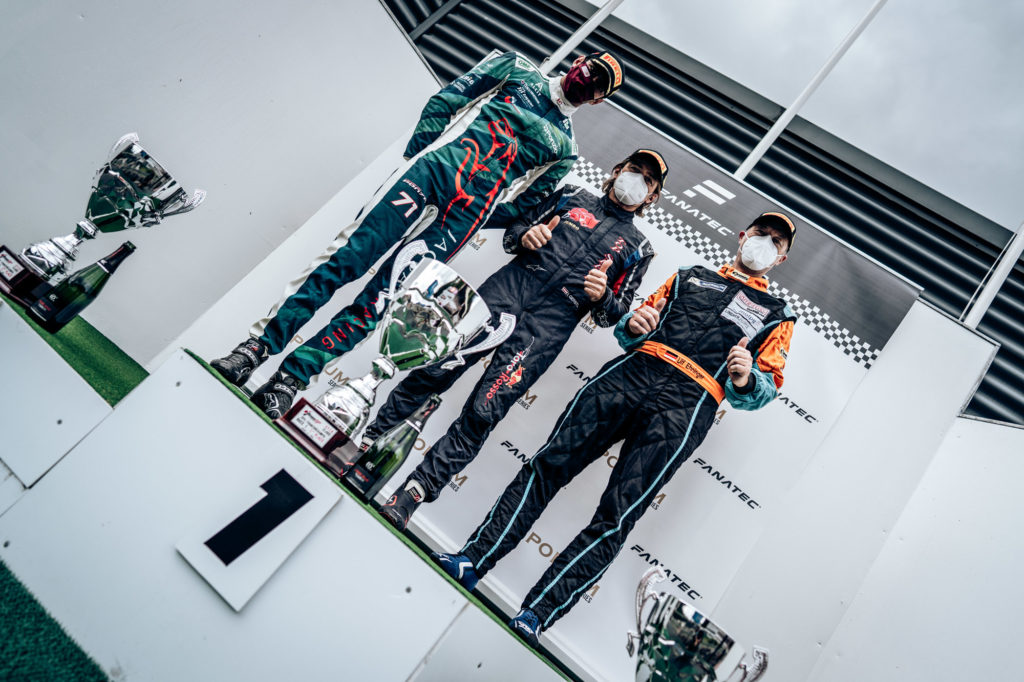 For Marco Ghiotto the two class wins in Spa-Francorchamps mean the lead in the FORMULA championship ranking. BOSS GP rookie Roman Hoffmann (Hoffmann Racing) also makes a big step forward in the classification. The Austrian not only skillfully made some drifts in both races, but was also able to finish on the podium twice. These were the first BOSS GP trophies for the former touring car ace.
Behind the Leading Car, driven by Fanatec CEO Thomas Jackermeier, the race started as usual with a flying start. In both races, many cars were side-by-side in the approach to the first hairpin. In race 1 Luca Martucci (ITA, MM International) tried to gain places at the start, but had to pull back. For the Italian it was an average weekend by his increased standards. He finished fourth in class at his Spa premiere. In the second race he had a spectacular duel with pole setter Marc Faggionato (MCO, Top Speed). Just a couple of laps before the end the two touched each other slightly and Martucci spun out. But with a 22-point gap, Martucci is now Ghiotto's first chaser. Faggionato could continue and finished third. Walter Steding (GER, MM International) can also be extremely satisfied with fourth place. Due to his consistent performances he is in the Top-4 of the points standings as well.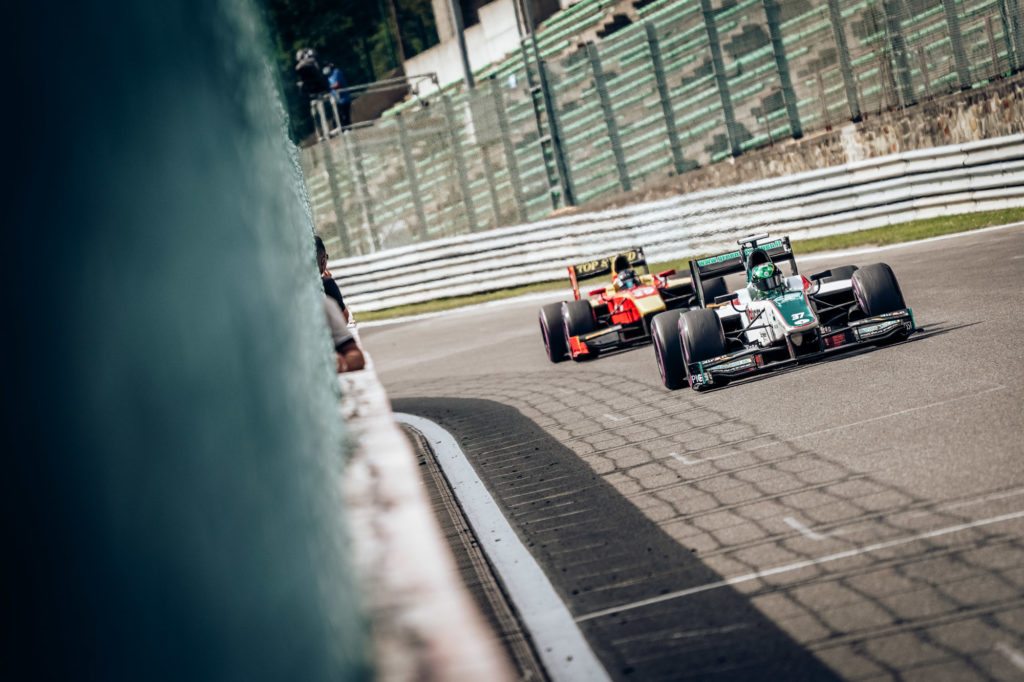 If you have missed the races, you can watch a replay of all the BOSS GP action from Spa on our YouTube channel.