From race kart to Formula 2: Simone Colombo (35, from near Milan) shows how it's done. In our interview, the MM International driver explains why the BOSS GP Racing Series has captivated him.
You come from professional karting and switched to a Formula 2 car last year. How did that come about?
SIMONE COLOMBO: "I started karting and then stopped when I got my job. I didn't race for seven years and I felt I was missing something. But during my job I couldn't do both, so I couldn't continue karting. So I tried to start motor racing and that's why I'm here. In 2021, I drove my first race ever. I just started racing formula cars and I don't know much about it. But this year I tested before the first race a lot."
But it looks very skillful, you don't make many mistakes. Were GT cars actually not an option for you?
COLOMBO: "No! Only single seaters, that's the maximum."
Why do you race in the BOSS GP Racing Series?
COLOMBO: "To have fun! I enjoy the experience, the tracks, the car. There are not so many opportunities to drive this kind of cars."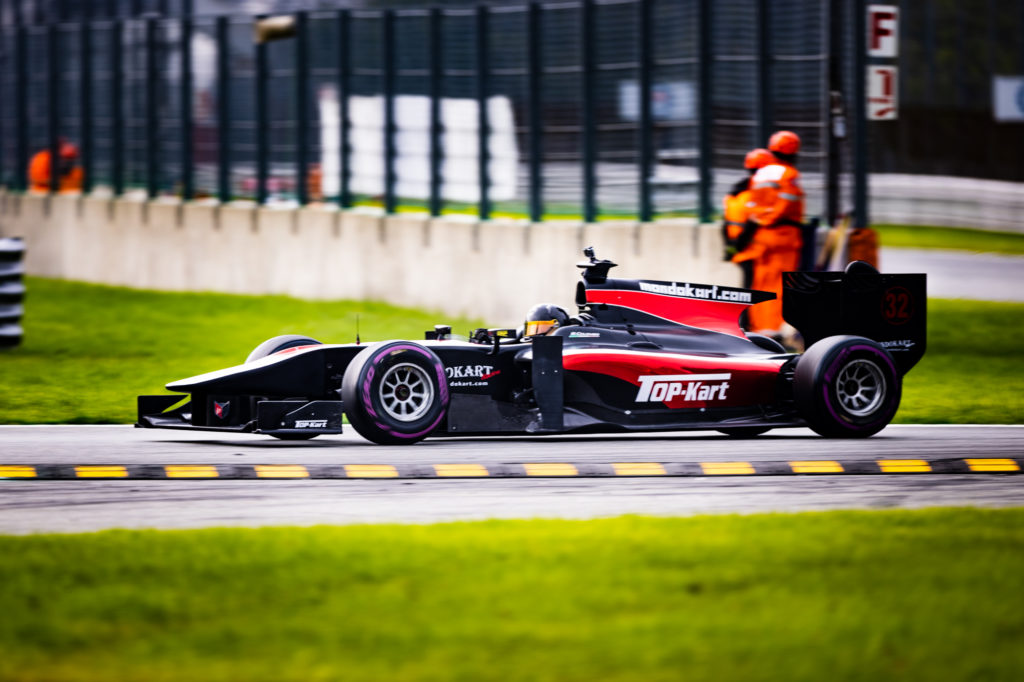 What does your company Mondokart do?
COLOMBO: "We sell kart parts and karts. We work hard to be very good and fast in shipping. We are sort of the 'Amazon of karting'. Karting is very big in Italy because most karts are produced in Italy and all the main manufacturers are in Italy."
What kart chassis do you sell?
COLOMBO: "We sell CRG, Tonykart, but we also have many other brands. We work with all the companies in the sector. In addition, we are also manufacturers of karts ourselves, but that is not the biggest part of the business."
What is your goal for this racing season, what do you expect?
COLOMBO: "I want to do better than last year. Maybe I can get first place in the championship, but I don't know if I will be able to do that. There are also some new riders this year … I will just take it step by step."
Pictures: Angelo Poletto/BOSS GP, Robert Lösch