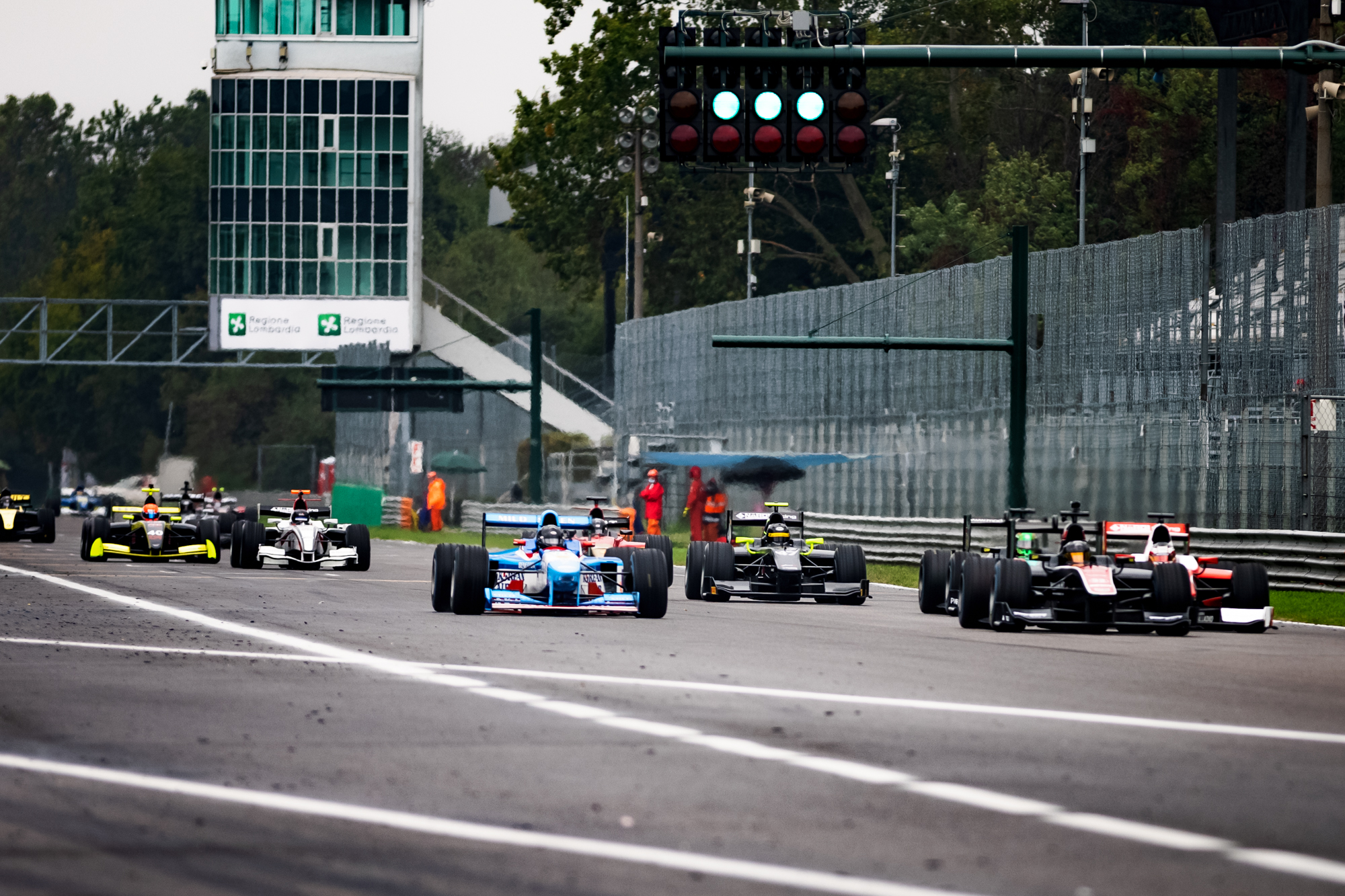 Grande Finale in Monza. The fastest race series in Europe more than lived up to its name, under the most difficult conditions Ulf Ehninger was crowned the new champion of the BOSS GP Racing Series.
Already in the morning, the royal park of Monza presented itself grey in grey. Thomas Hummer, the man in charge of Pirelli for BOSS GP, was also looking at the sky: "It's really difficult, if it stays like this I would take the slicks." Shortly before the start, the rain became heavier. Most of the drivers opted for the rain tyres.
Ulf Ehninger (GER, ESBA Racing) did not let himself be ruffled, and in the manner of a Zen master, the Benetton driver brought his first OPEN title home. "I didn't take any risks, changed gears early and stayed out of everything. I can't believe it, I never expected something like this," Ehninger could hardly believe his achievement. For Ingo Gerstl (AUT, Top Speed) it was a mixed weekend. "I want to congratulate Ulf, he was always on point and deserved the title," the old champion paid tribute to the new one.
The day's win went to Marco Ghiotto (ITA, Scuderia Palladio) again. This time, however, the FORMULA driver had to fight much harder than on the previous day: "I started on rain tyres, in the safety car period I changed to slicks. Thanks go to my mechanics." With the fresh rubbers, the Italian was able to catch up with the long-time leader Paul O'Connell (IRL, HS Engineering), who himself took the lead with a remarkable manoeuvre in the first Lesmo bend, and overtook him shortly before the end. O'Connell was nevertheless very pleased. "I played poker, we often have conditions like this on the island, I risked the slicks, it paid off in the end," the likeable Irishman revealed.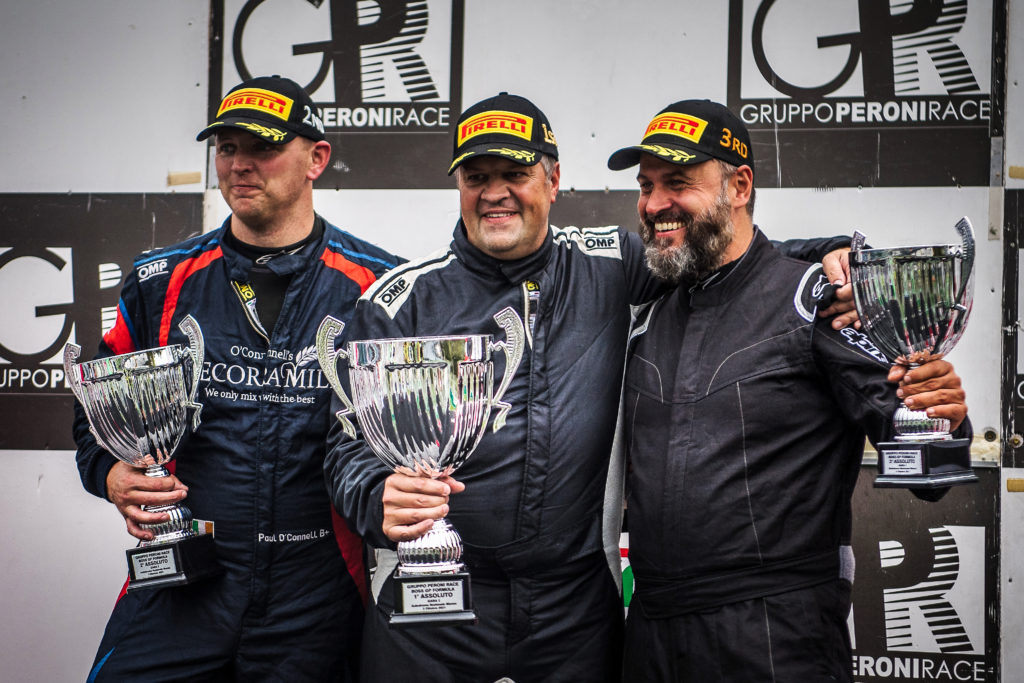 Thomas Jackermeier (GER, Top Speed) also made it onto the podium for the first time. The rookie showed an excellent performance and was suddenly in the lead due to various tyre changes of the competitors. "On Friday I drove the Toro Rosso with which Sebastian Vettel won here for the first time, now I'm on the same podium, even in the rain. That's really mega," the Fanatec CEO was completely beside himself.
In the first half of the race, Michael Aberer (AUT, MA Motorsport) was one of the fastest. The rain specialist was able to make use of his experience on the slippery terrain and was soon to be found in the leading field. In the end, switching to dry tyres would probably have been the better choice, so only eighth place remained.
Series coordinator Willie Beck was also suitably satisfied after the GlobeAir Grande Finale: "We've seen a fantastic season without any accidents, as a BOSS GP family we've grown together even more this year, which gives us confidence for the new season."
Photos: Angelo Poletto/BOSS GP, Robert Lösch