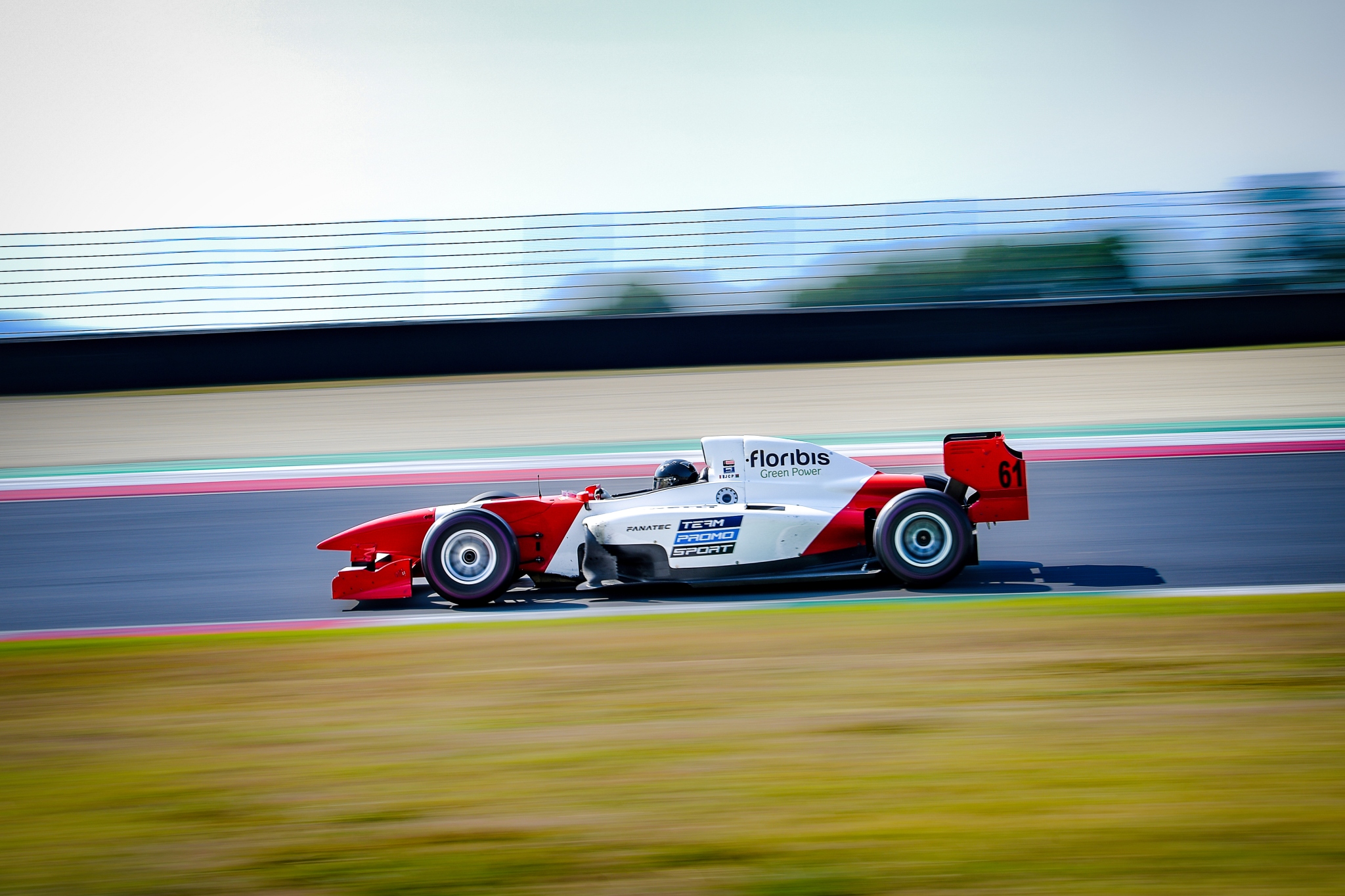 Antonio Pizzonia leading the way, exciting races expected in FORMULA and Walter Colacino best SUPER LIGHTS driver in Qualifying.
In the finest late summer weather, the 5.245-kilometre track at Mugello presented its most beautiful side to the BOSS GP drivers. In qualifying, which determines the starting grid for both races, Antonio Pizzonia (BRA, HS Engineering) set the fastest time in the OPEN classification for the seventh time this season. This time, the ex-Formula 1 driver from Williams and Jaguar will lead the full field to the start, as he did in Misano earlier this year.
In the FORMULA class, a three-way battle for the top spot is expected after practice and qualifying: Simone Colombo (ITA), Marc Faggionato (MCO, both MM International) and Marco Ghiotto (ITA, Scuderia Palladio) were separated by just a few tenths of a second on their fastest lap – they will probably fight it out between themselves for victory.
Following them was another MM International driver, Salvatore de Plano (ITA) starts from third row. The two Auto GP cars from Zig-Zag will start from row 3 and 4: Nicolas Matile (MCO) was faster than team-mate Jean-Christophe Peyre (FRA). Best in the SUPER LIGHTS class this time around was Walter Colacino (ITA, Walter Colacino Racing) in his Formula 3000.
Roland Rupprechter (AUT, Rupprechter Motorsport) and Andreas Fiedler (GER, Fiedler Racing) both came to an early end to their practice sessions after a spin. However, both will be able to take part in the races. The start of the first race is today, Saturday, at 14:10 CEST, the second race starts tomorrow, Sunday, at 11:00 CEST.
Photo: Angelo Poletto/BOSS GP