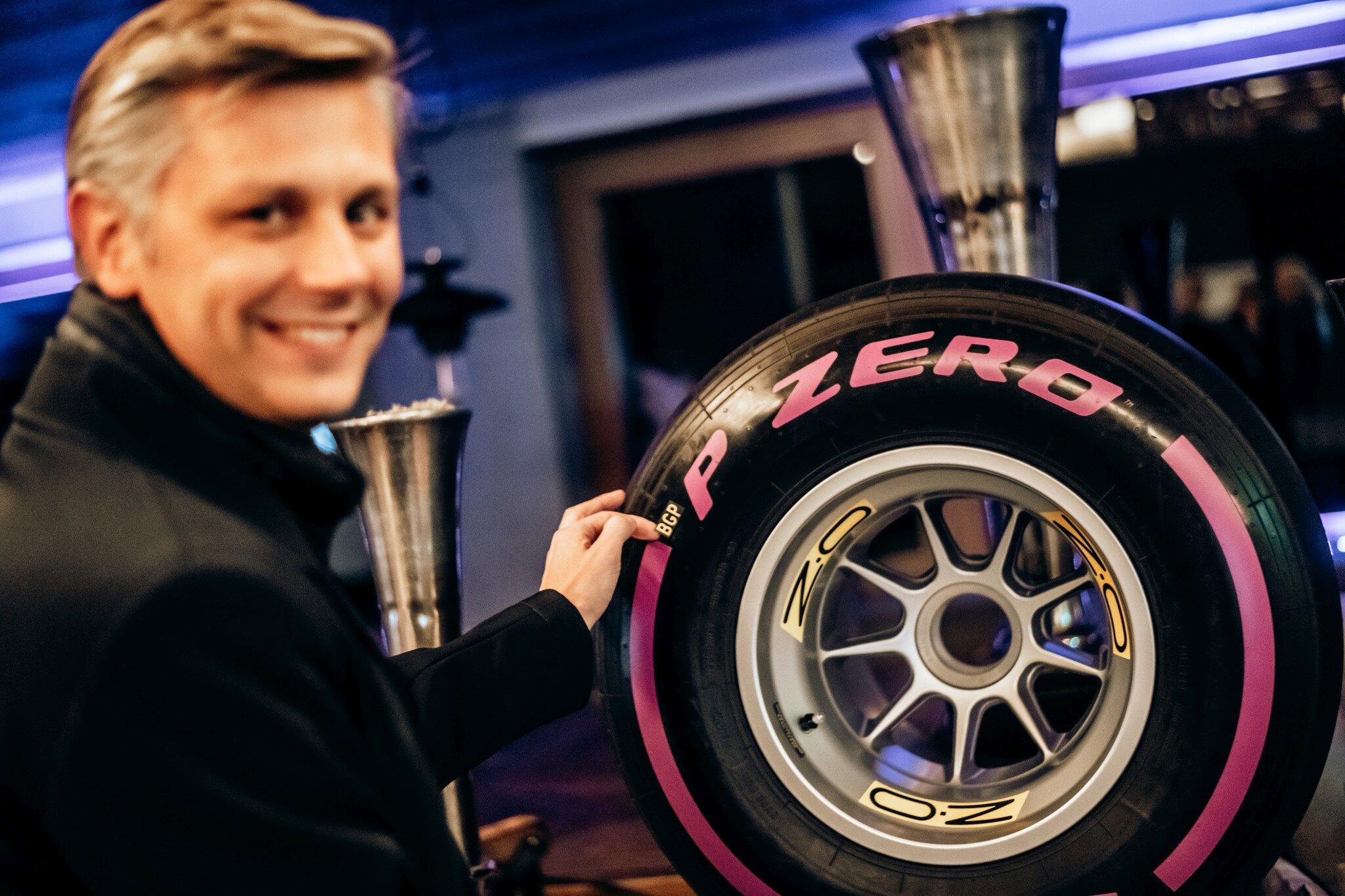 Exclusively for drivers and teams of Europe's most exciting racing series.
Pirelli presents a new dry tyre for the 2020 season in the BOSS GP series. This tyre is designed to help experienced drivers achieve faster lap times and make it easier for less experienced drivers to handle the "black gold". Pirelli's series consultant Thomas Hummer explains: "In order not to increase costs unnecessarily, we only use one tyre compound. This tyre has to work at five degrees in Hockenheim, but also at 38 degrees in Monza."
The new slick tyre has been developed with the aim of maximising the temperature window where the tyre performs best. The P Zero 2020 absorbs the temperature faster and stores it longer than the previous tyre compound. This is to reduce the risk of spins when the tyres cool down, for example after safety car periods.
Unique: violet colour marking
The new P Zero BOSS GP can be identified from the outside by two indicators: One is the purple sidewall, the other the imprinted label "BGP". As before, the Pirelli tyre works on Formula 1 cars as well as on Formula 2 cars (formerly GP2) and WSbR cars. The dimension 245/660 R13 is used at the front, at the rear axle 325/660 R13. The rain tyre Cinturato remains unchanged.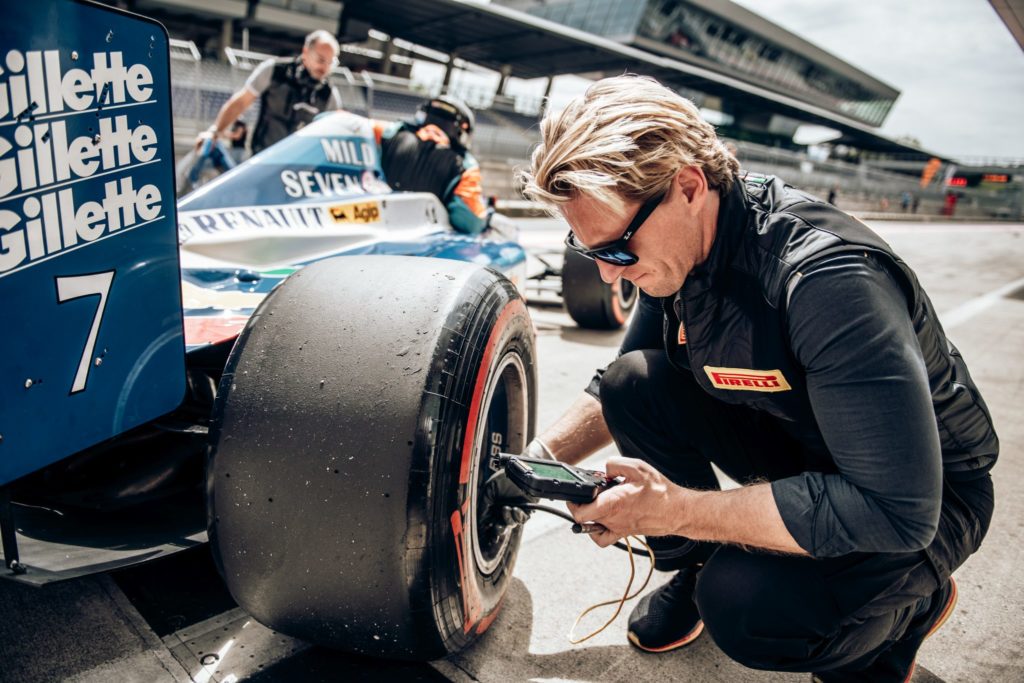 Support like in F1
The new tyre is exclusively for registered teams and drivers for races in the BOSS GP series. "Motorsports is in Pirelli's DNA. Wherever we see passion, wherever we experience emotion, we must be at home – and we feel that in BOSS GP!", says Hummer. The fitting will comply with Formula 1 standards and Pirelli engineers will be on site at all BOSS GP events. They advise the teams on the correct use of the tyres. Tyres can be ordered from BOSS GP partner "Reifen Hollerweger".
All BOSS GP tyres are produced at the Pirelli Formula 1 factory in Romania. The Italian tyre manufacturer can draw on a wealth of experience in developing tyres to meet the high demands of motorsport: Pirelli is currently the supplier of the Formula 1 World Championship, the GT3 World Challenge and, from 2021, the World Rally Championship.
Title picture: Matteo Braga from Pirelli with the 2020 BOSS GP tyre
Credit: Michael Jurtin/BOSS GP