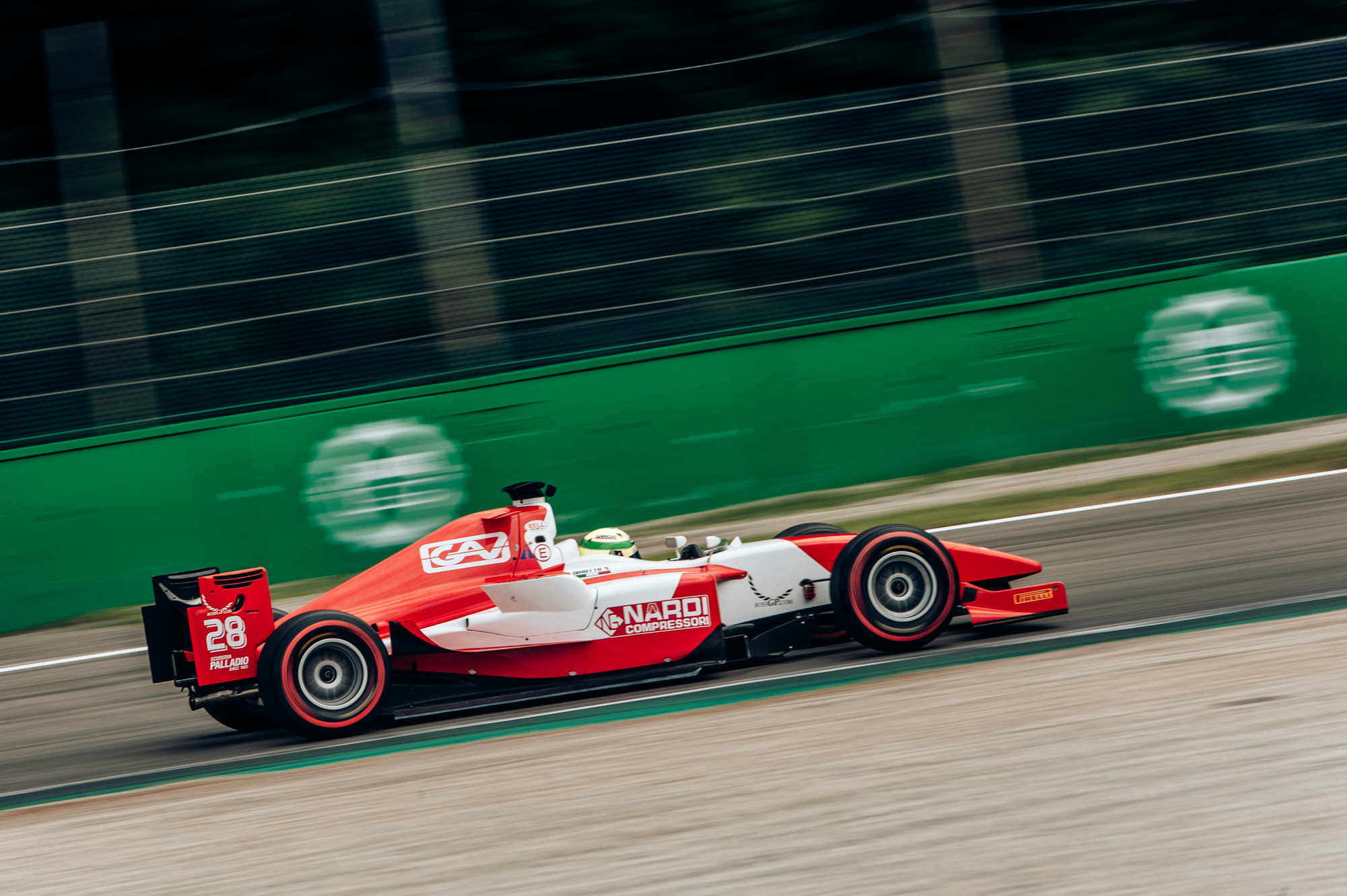 Friday in Monza: Getting used to the high-speed track in the Royal Park.
Speeds beyond 300 kph demand man and machine. It's good that on Friday there were two 30-minute practice sessions for the BOSS GP drivers.
The fastest man in this high-speed challenge was Ingo Gerstl (AUT, Top Speed). The reigning OPEN champion set his fastest time (1:29.929) in the second free practice session in the afternoon. With similar good conditions tomorrow another big improvement in lap time is possible for Gerstl in his Toro Rosso STR1.
Phil Stratford (USA, Penn Elcom) finished with the second-fastest time of the day in the Benetton B197, by far behind Gerstl but in front of the Formula 2 cars. He will probably be the only driver who can challenge Gerstl this weekend.
Marco Ghiotto (ITA, Scuderia Palladio) was third fastest in both practice sessions. Last year's winner at Monza is the hottest candidate for FORMULA victory.
Five other Italians managed to set a lap time of 1 minute 39 seconds: Luca Martucci (MM International), Sergio Ghiotto (Scuderia Palladio), Armando Mangini (MM International), Salvatore de Plano (Top Speed), Alessandro Bracalente (Speed Center) will also be playing a big role in tomorrow's fight for pole position. Andreas Fiedler (DEU, Fiedler Racing) failed close to manage a 1:39 lap. In practice 2 Fiedler was involved in an incident with De Plano, Peter Göllner (SUI, Speed Center) and Martucci, both Fiedler and Martucci had an early end to the session.
Christian Eicke (SUI, Speed Center) set a great time in the first practice session. With a flattened rear wing and therefore little drag, he managed the second fastest time in sectors 1 and 3, beaten only by Ingo Gerstl's Formula 1. However, Eicke had an accident only a little later at the end of the Ascari variant. But he will be able to participate again in the fight for pole position on Saturday.
16 starters will take part in qualifying tomorrow at 9:45 am. Today's top 5 start in Q1 (8 minutes), the remaining drivers in Q2 (20 minutes). The fastest driver from the two combined sessions will be the first to start the 25-minute race at 16:00, the fifth in this BOSS GP anniversary season 2019.