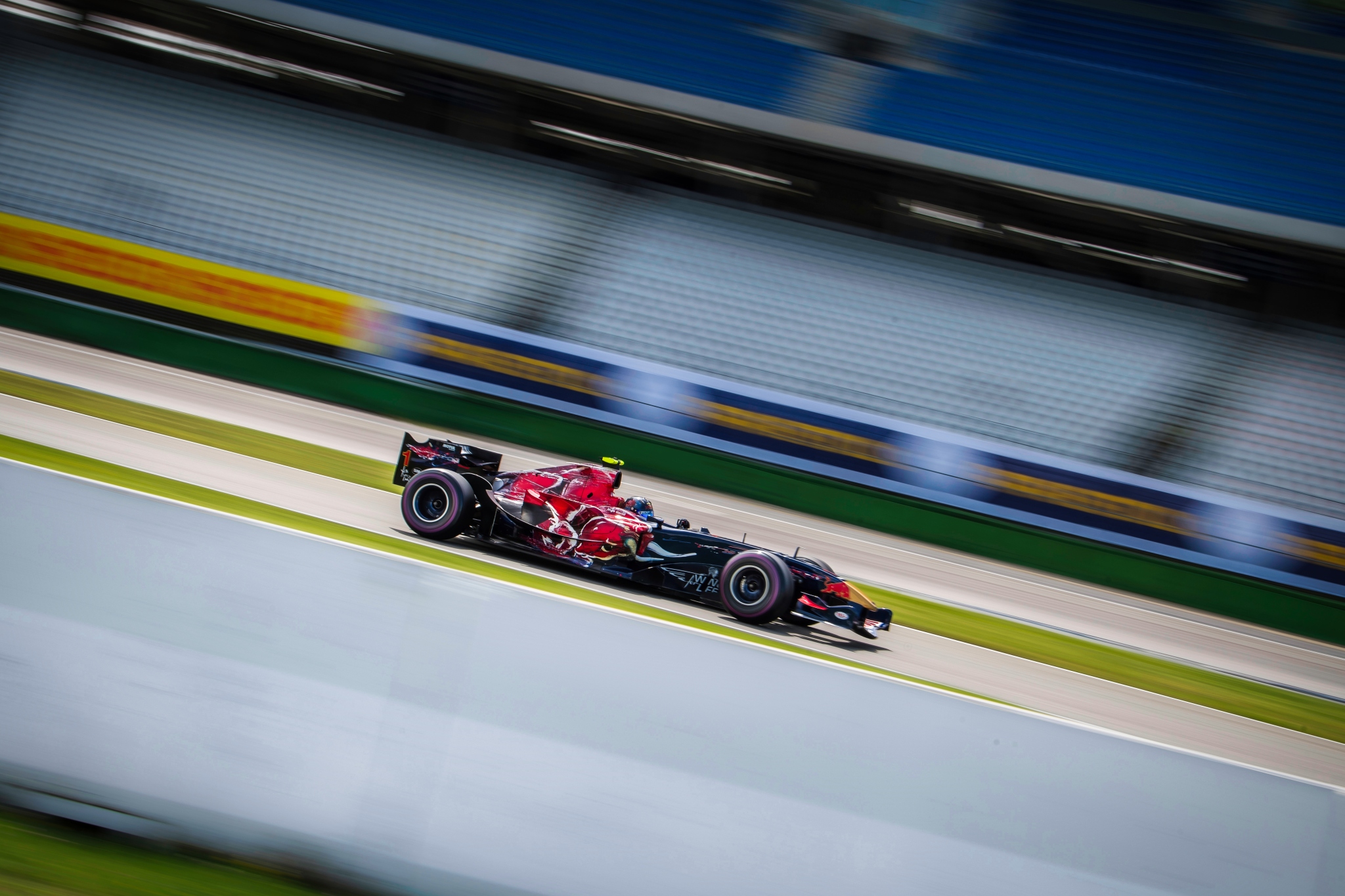 Already on Saturday morning, the grandstands in the Motodrom were well attended and the open paddock at the Bosch Hockenheim Historic was crowded. Early birds were rewarded with V10 and V8 sounds from the BOSS GP.
Ingo Gerstl (AUT, Top Speed), the BOSS GP champion from 2008, 2016 to 2020, took the first pole position of the year. Unsurprisingly, the man from Salzburg set the superior fastest time in this season's first qualifying session with 1:21.093 in his Toro Rosso STR1. BOSS GP rookie Zdenek Chovanec-Lopez (CZE, MM International) will start the race alongside him. The 17-year-old with Formula 3 experience was thus the fastest driver in the FORMULA classification. Behind him, his teammate Simone Colombo (ITA, MM International), last year's FORMULA runner-up, will start the race. Fourth place was taken by Phil Stratford (USA, Penn Elcom) in the 1997 Formula 1 Benetton, who despite a small spin at the start of qualifying managed to finish well ahead.
Due to his high demands, three-time BOSS GP champion Marco Ghiotto (ITA, Scuderia Palladio) in the original GP2 car of Charles Leclerc was somehow disappointed with his 5th place. The Italian already complained yesterday about not coping well with the medium-fast track. Behind him Michael Aberer (AUT, MA Motorsport) will start into race one. Despite two spins, he was able to keep improving until the end of the session and move up to sixth place.
Ulf Ehninger (GER, ESBA Racing) and Paul O'Connell (IRE, HS Engineering) will start the race from row 4. Luca Martucci (ITA, MM International) will only start from grid position nine due to a penalty, Bianca Steiner (AUT, Steiner Motorsport) will start from 10th after little practice time on Friday.
The 17-strong grid will be chased this afternoon by Harald Schlegelmilch (LVA, HS Engineering). After very good practice times, former BOSS GP race winner will only start the race from second-last place on the grid. Already in the outlap the drive shaft broke on the modified World Series by Renault bolide. However, the Austrian team will be able to repair the car before the race start (3:30 p.m. CET). Hopefully, local hero Andreas Fiedler will also be able to do the same, as he and his team will try to fix the temperature problems on his bilious green GP2 car.
The first of two races this weekend will be over a distance of 20 laps. Please remind, that the OPEN class drivers will already see the checkered flag after 15 minutes. BOSS GP's race 1, like the other races at the Jim Clark Revival at the Hockenheimring, can be followed via livestream from 3:20 p.m. CET today: www.hockenheim-historic.de/en/live
Pictures: Angelo Poletto/BOSS GP