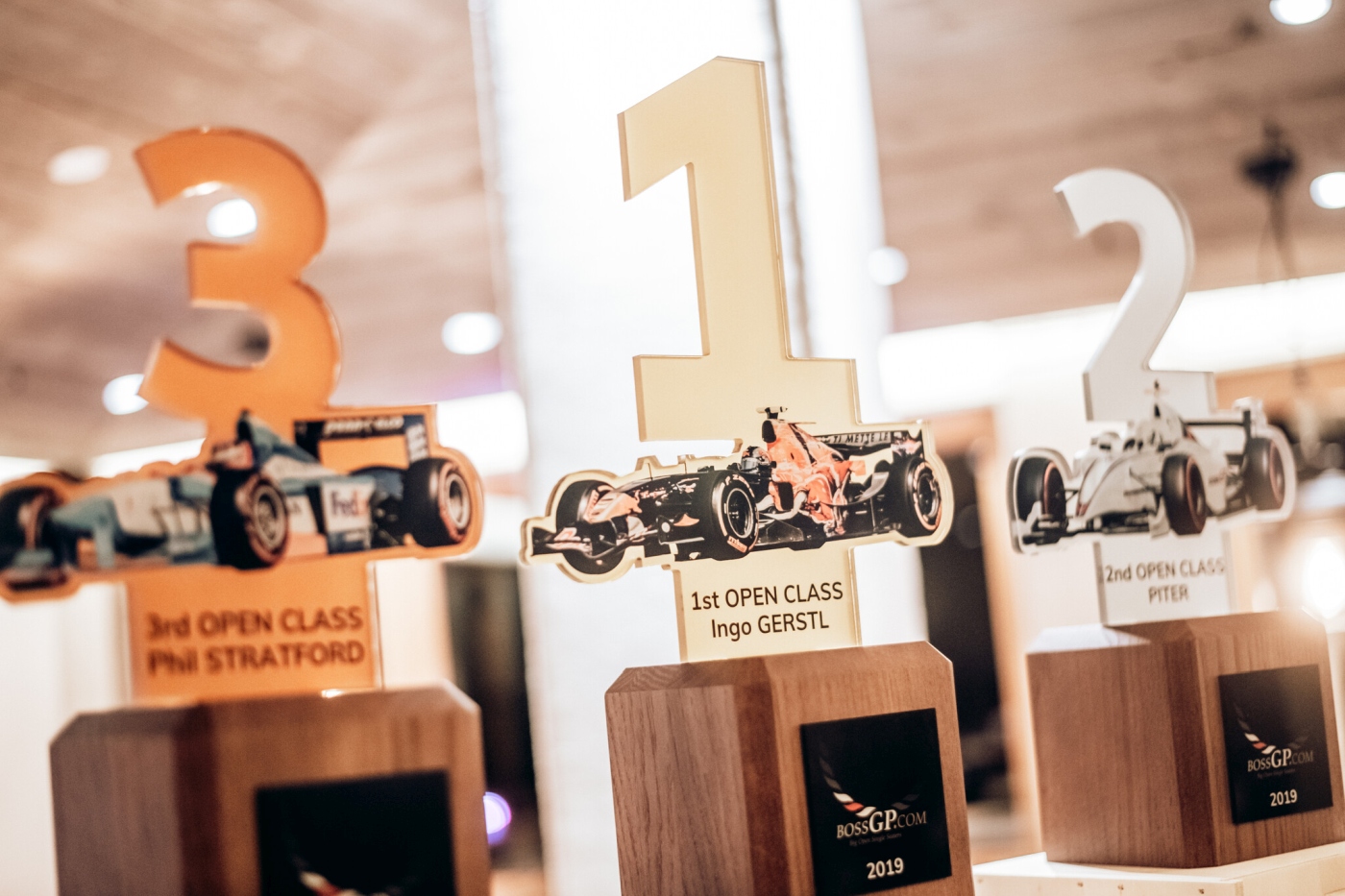 BOSS GP tyre supplier Pirelli and champagne partner Cuvee Sensorium have invited to the 2019 BOSS GP awards ceremony in the Austrian Alps.
The anniversary season of BOSS GP ended with a festive event where teams and friends from Europe's fastest racing series celebrated the 25th year of BOSS GP. This year, the prize giving ceremony took place in Maria Alm near Salzburg.
With specially decorated BOSS GP gondolas the guests were taken up to Toms Almhütte at 1166 metres above sea level. In addition to excellent champagne from BOSS GP partner Cuvee Sensorium, excellent Austrian cuisine was offered. After traditional cheese noodles, roast and Kaiserschmarrn, the three best from the two categories OPEN and FORMULA were honoured. The trophies were handed over by star guest and Elvis Tribute artist Rusty.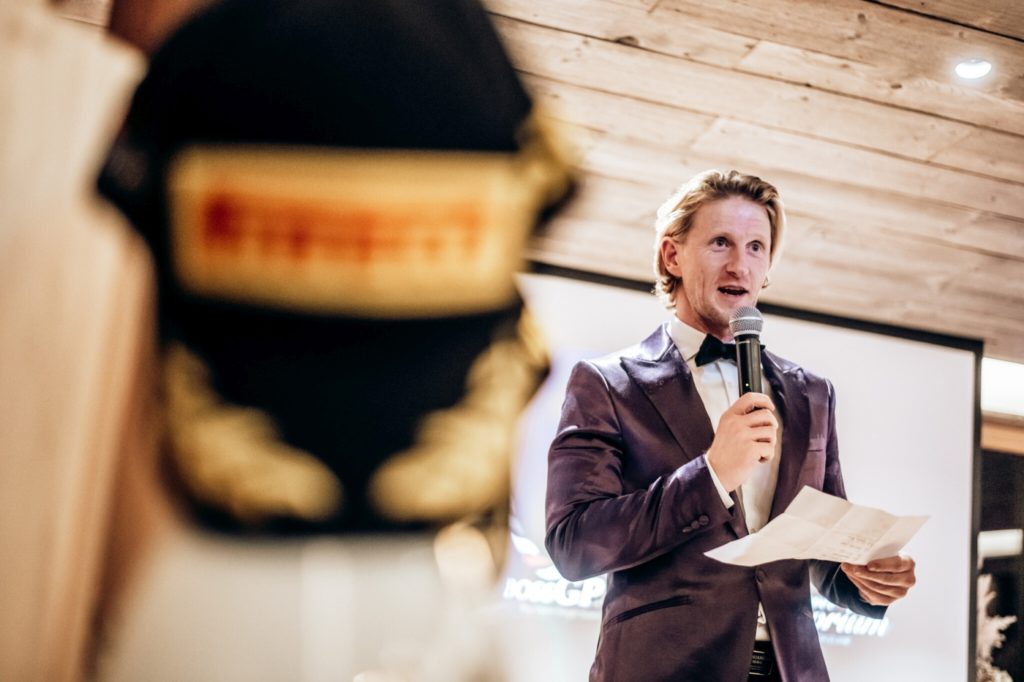 Ingo Gerstl (Top Speed) from Austria received for the fifth time the champions trophy for winning the OPEN class. For the Frenchman "Piter" (Ray-Ban) it was a premiere at the award ceremony. This year he not only performed brilliantly on the dancefloor, he also took second place in OPEN standings.
Proud champion of the FORMULA category is Marco Ghiotto (ITA, Scuderia Palladio). In a season-long duel with fellow countryman Alessandro Bracalente (Speed Center) he finally won by a narrow margin. Ghiotto announced that he will bring more drivers into the series next year. Andreas Fiedler (DEU, Fiedler Racing) was presented with the trophy for third place.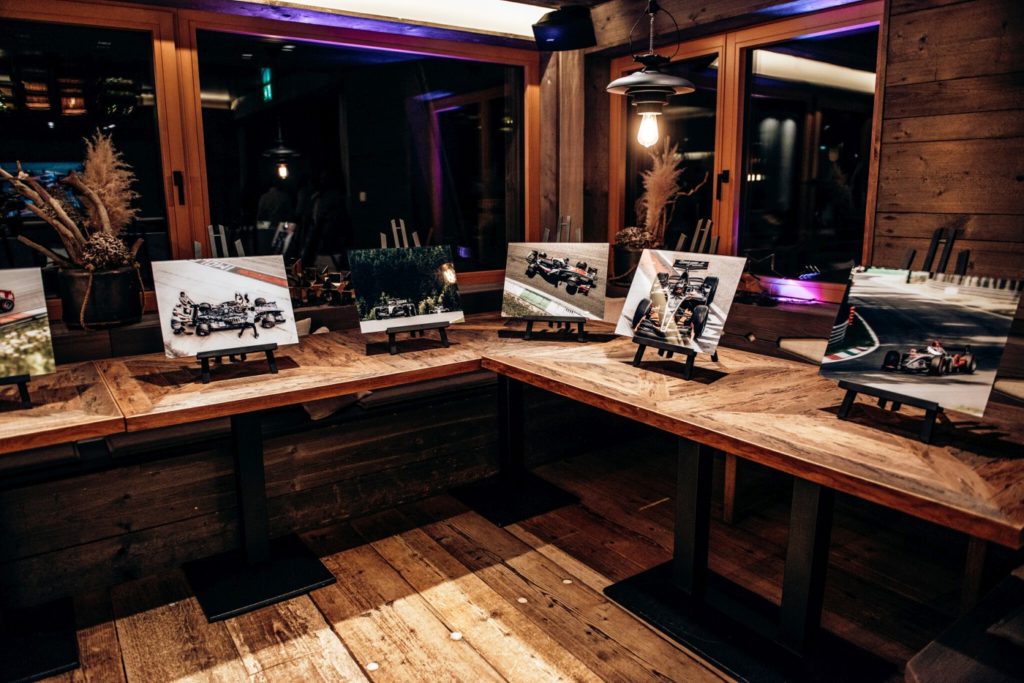 Furthermore, the champions Gerstl and Ghiotto received custom-made carbon helmets from Bell. All other BOSS GP drivers got a very special present too: The best photo of the year from each pilot was printed on glass, shown during the evening and handed over later.
The new season starts on March 28, 2020 in Mugello. Details on the further schedule will be published soon on bossgp.com