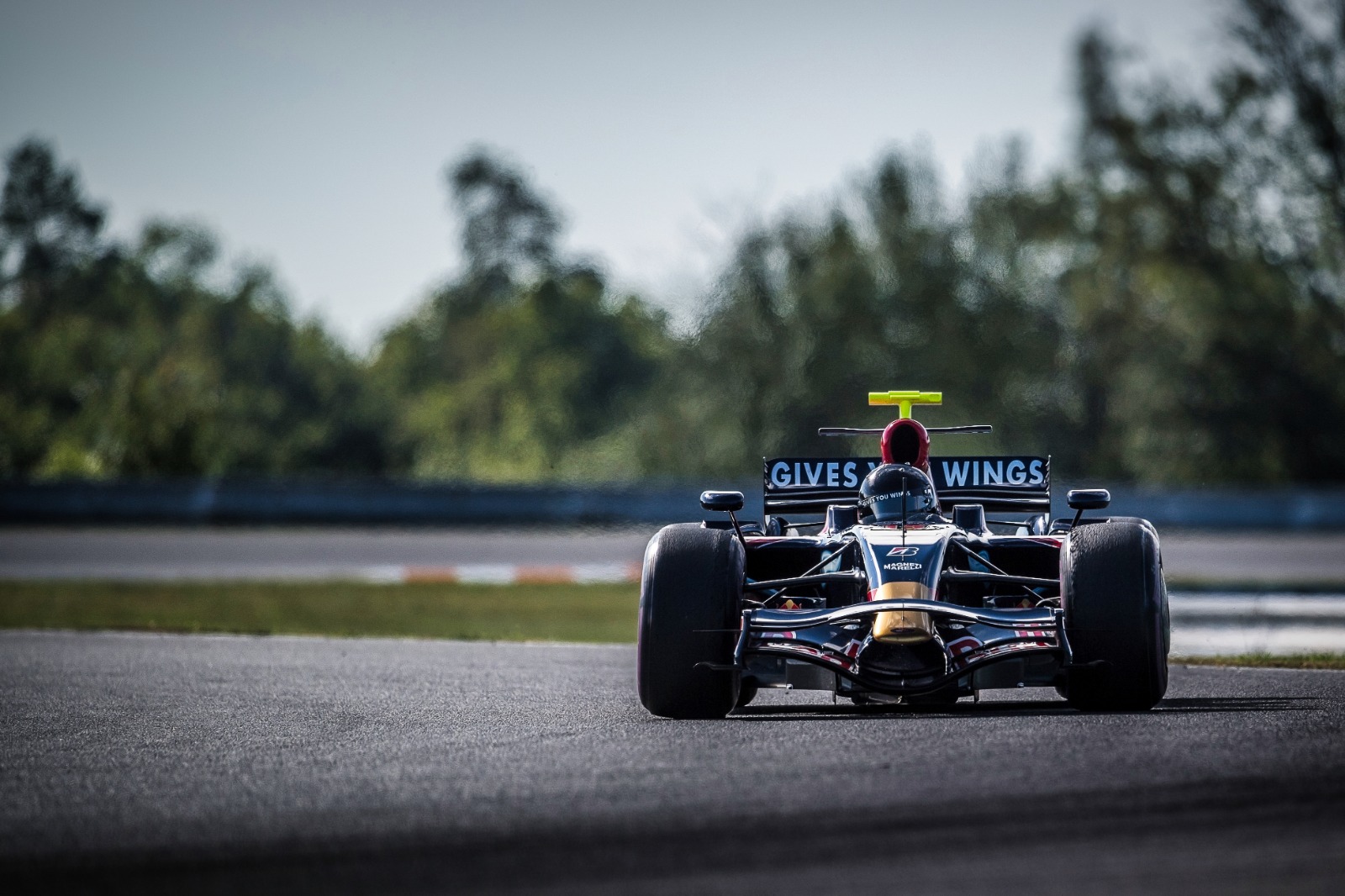 Colombo with surprising best qualifying time, Jackermeier on pole position in the BOSS GP F1 Class, Hasler dominates SUPER LIGHTS in Brno.
Formula 1 rookie Thomas Jackermeier (GER, Top Speed) will take the BOSS GP F1 Class to the green flag for the first time in his career. The German set the fastest time of 1:47:271 in his Toro Rosso STR3, Sebastian Vettel's legendary winning car at Monza in 2008. Series dominator Ingo Gerstl (AUT, Top Speed) did not take part in qualifying with his Toro Rosso STR1, but will try to take part in the race.
The absolute fastest time in qualifying for both BOSS GP races was set by Italian Simone Colombo (ITA, MM International). Colombo played to the aerodynamic strengths of his Formula 2 car and secured pole position in the FORMULA class. His time of 1:43:879 could not be beaten by any of his rivals. Defending champion Marco Ghiotto (ITA, Scuderia Palladio) was more than two seconds ahead in second place with 1:46:733. The top three were completed by Francesco Malavasi (ITA, Scuderia Palladio) with a time of 1:46:776, Malavasi's best qualifying performance so far. Andreas Fiedler (GER, Fiedler Racing) will start the race from fourth place with a time of 1:47:192. For him, it is a good result on his comeback after numerous technical problems.
In the BOSS GP SUPER LIGHTS, Andreas Hasler (AUT, Hasler Motorsport) secured the best time with 2:01:679. He thus distanced his main rival Alexander Geier (AUT, Geier Motorsport) by more than a second.
The races scheduled for today, Saturday, at 2 p.m. and tomorrow, Sunday, at 12:50. Before the races, there will be a grid walk for spectators on site, and you can watch the races from home via livestream.
Photos: Angelo Poletto/BOSS GP