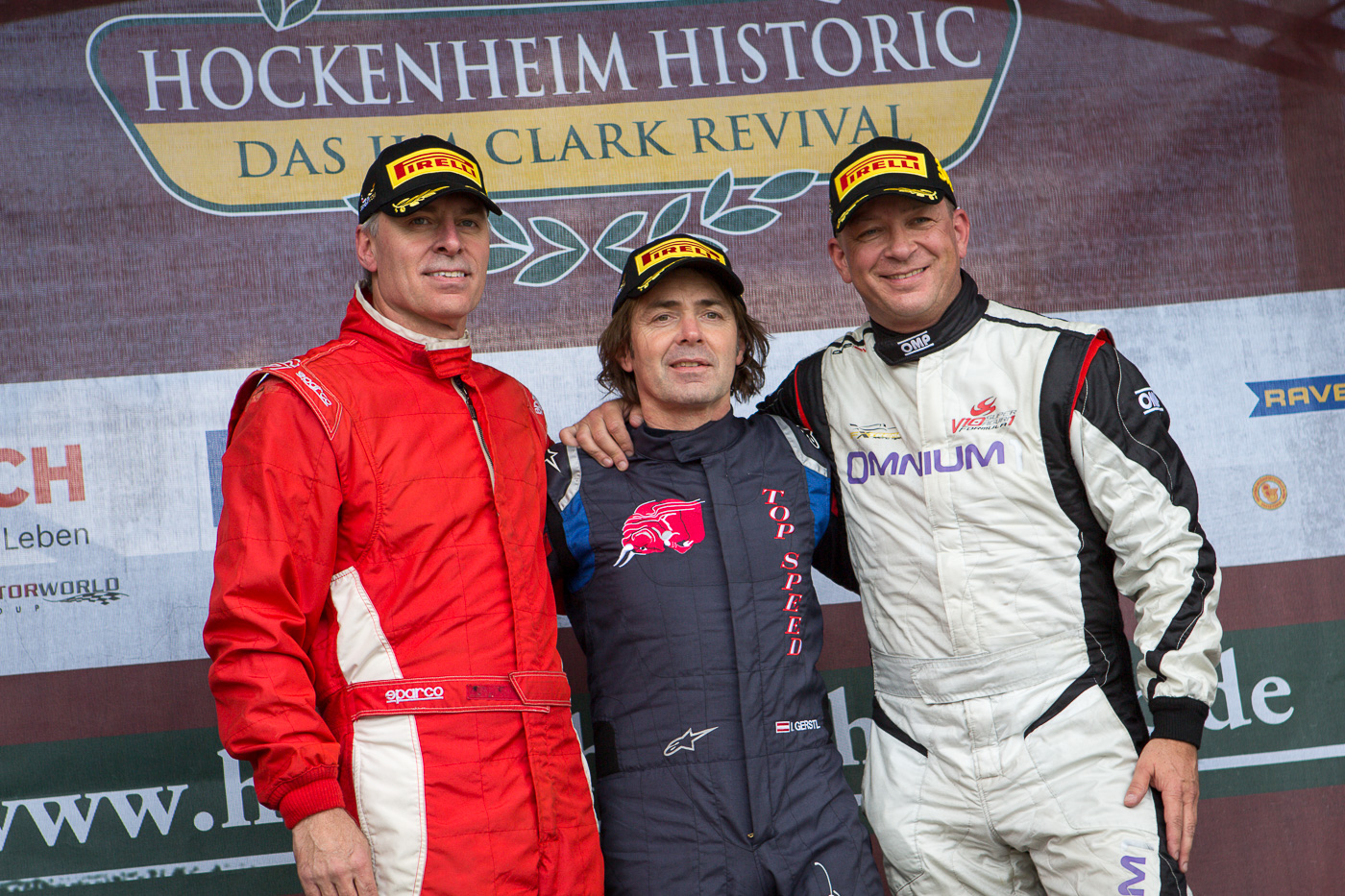 After a very crazy 2017 kick off race in Hockenheim on Saturday (22/04/2017), things worked out considerably better for the second race at the Hockenheimring on Sunday.
Eleven drivers made it to the starting grid of the race. Unfortunately five drivers had to cancel the race, mainly resulting from technical reasons or crashes. So there was no way to race for Klaas Zwart (Team Ascari) after his crash in Saturday's race. A fact, as well drivers as fans regretted a lot: « I missed Klaas a lot on track. He is always one of my strongest competitors, so racing with and against him is much more fun », Ingo Gerstl (TOP Speed) said.
While weather conditions were way better than on Saturday, which led to a crazy race, there was a smooth raceday on Sunday for BOSS GP without any crashes and no time under yellow flags or with safety car. First six spots of the grid where dominantly taken by Gerstl, Johann Ledermair (Ledermair Motorsport), Phil Stratford (Penn Elcom Racing), Florian Schnitzenbaumer (TOP Speed), Wolfgang Jaksch (F-Xtreme Racing Team) and Mahaveer Raghunathan (Coloni Motorsport) for all 18 laps. These drivers finally made it onto the podiums of the OPEN and the FORMULA class.
While Gerstl again raced a start-finish victory and lead the grid during the overall race time of 25 minutes, he secured his second P1 of the season and is leading the OPEN class ranking list by the maximum of 50 points. Phil Stratford showed a great performance like on Saturday's race again and took it to P2, followed by Wolfgang Jaksch with his first podium ever in BOSS GP. Stratford and Jaksch take according positions in the ranking list of the OPEN class as well.
After P2 in first season race on Saturday Johann Ledermair took it to P1 of the FORMULA class in Sundays race and showed a quite bigger smile at the podium ceremony than on the day before, when he wasn't that happy with P2. « The race worked out well for us. We still need more time and races to get more familiar with the new tyres by Pirelli », the 25 years old Austrian explained. Schnitzenbaumer on P2 and, as in race 1, Raghunathan on P3 completed the podium. After the first two races of the season Johann Ledermair is now leading the overall ranking list in the FORMULA class with 47 points, followed by Mahaveer Raghunathan (Coloni Motorsport) and Florian Schnitzenbaumer (Top Speed), both with 40 points.
More informations about race 2 of BOSS GP season 2017 is to come.
So long find the detailed result of the race here: Hockenheim 2017: Results of race 2.