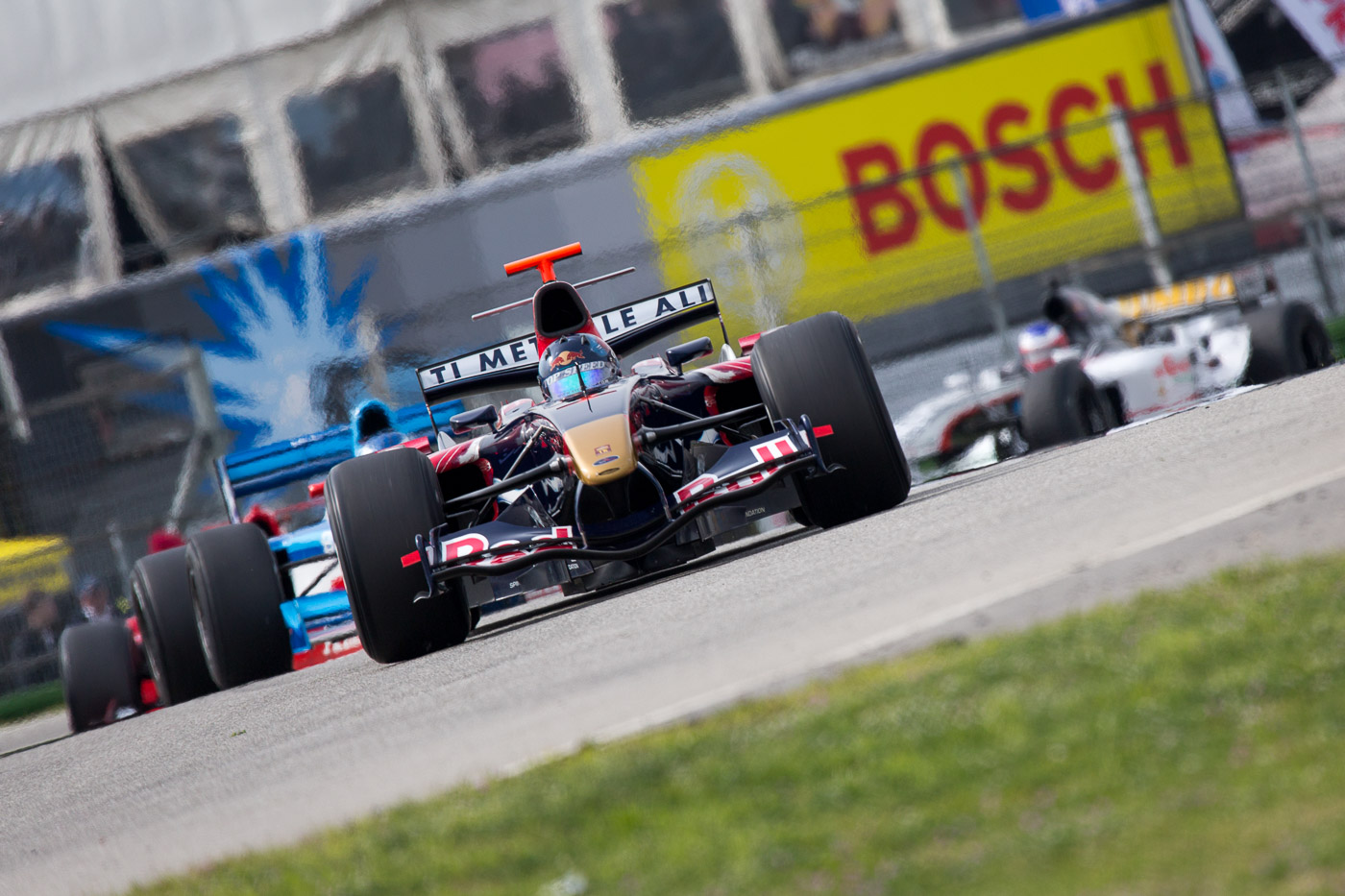 Austria's Ingo Gerstl triumphed over reigning champion Klaas Zwart in an amazing fight to decide the second BOSS GP race of the season at Hockenheimring in his favor.
Already the race start wreaked havoc as many drivers did not realise two warm-up laps had been issued and caused a mass collision. At the restart another crash urged for a second red flag.
When the race finally took off, Gerstl and Zwart battled for the top lap after lap, while Bernd Herndlhofer was fighting off Gary Hauser to remain in third.
Zwart led for most of the race, but could not shake off Gerstl, who took the lead in the dying minutes and posted his first win of the year. Hauser once again took 1st place in the Formula Class, ahead of Christopher Brenier and Philippe Haezebrouck.
"I had a bad start, but then I caught up with Klaas. I was able to match his pace and when I got the chance, I overtook him. It's a great feeling to have won here and now I am looking forward even more to my home race in Spielberg",
Gerstl was all smiles.
However, Dutchman Zwart was not discontent saying:
"It was a good weekend for me with a 1st and 2nd spot. To be honest, I haven't seen a lot of all the chaos behind me, as I was focusing on pulling away."
Third-placed Herndlhofer was unhappy with his car,
"which still doesn't work properly", but "relieved that the race was so short in the end. Hence, I could bring the points home."
Formula Class double winner Gary Hauser, on the other hand, would have wished for a couple of laps more,
"because then I could have caught Bernd (Herndlhofer)."