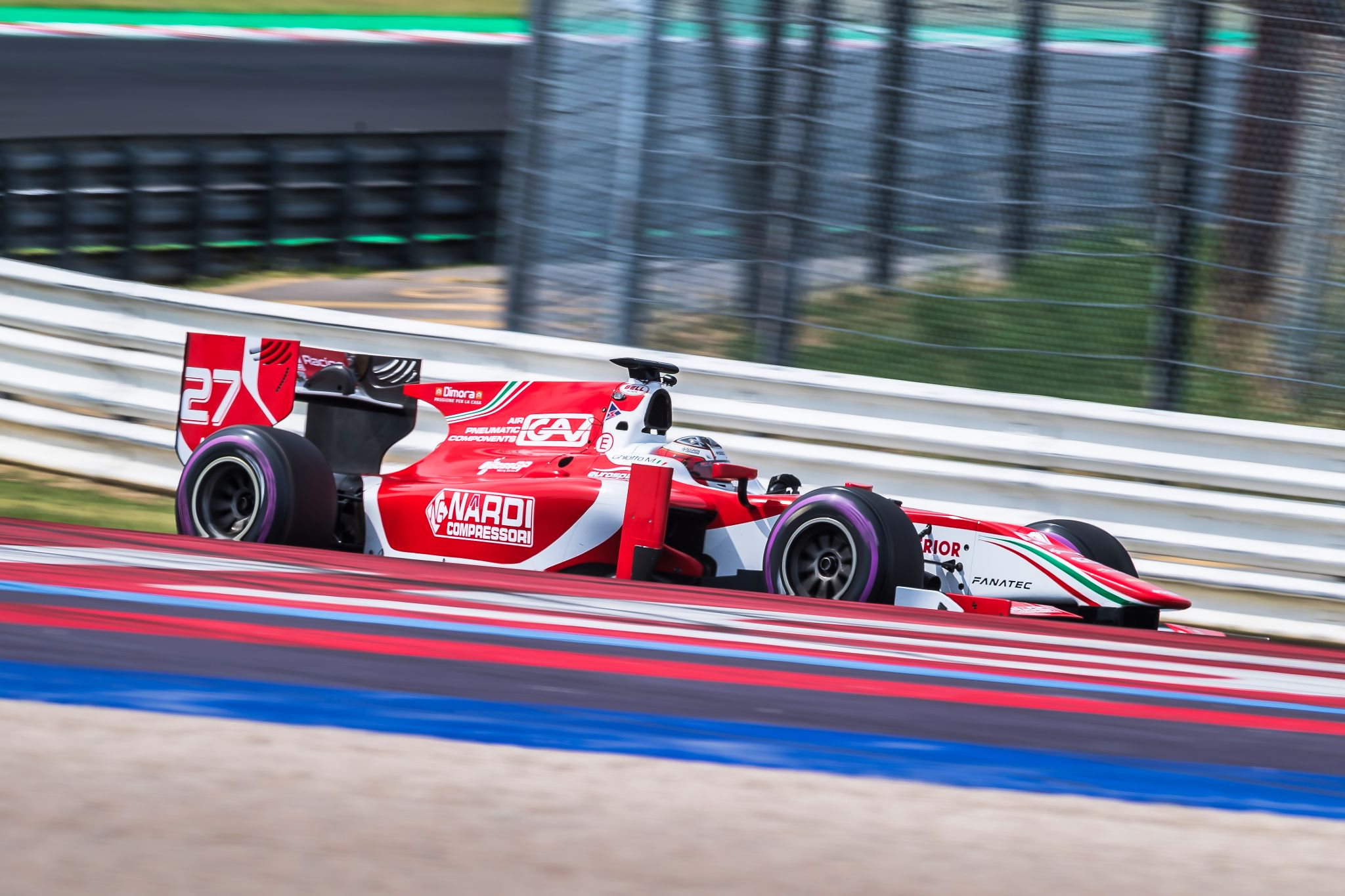 Marco Ghiotto takes pole position at home race.
Two-time BOSS GP champion in the FORMULA class, Marco Ghiotto (ITA, Scuderia Palladio), secured the best grid position for both BOSS GP races this afternoon and on Sunday in a thrilling duel for pole position with Gianluca De Lorenzi (RSM, GDL Racing).
Right on time at 10:05 am local time and with an air temperature of nearly 30 degrees, the pit lights at the Misano World Circuit turned green and the engines were fired up. Andreas Fiedler (GER, Fiedler Racing) was the first to set a time in qualifying, but he quickly took a minor role in the battle for the fastest lap time. First Gianluca De Lorenzi (RSM, GDL Racing), this time in a WSbR-Dallara, blew away the best time by more than two seconds on his first lap.
But the opponents, in particular Marco Ghiotto and Simone Colombo (ITA, MM International) – all in Formula 2 cars – attacked soon. While De Lorenzi pitted after two fast laps, Ghiotto was able to take the lead with a time of 1:24.761 one minute before the end. Colombo also improved, but remained third behind De Lorenzi, with Luca Martucci (ITA, MM International) setting the fourth fastest time.
In Qualifying 2, rookie Thomas Jackermeier (GER, Top Speed) was surprisingly the quickest driver. He only missed Fiedler's time from Q1 by eight thousandths. Nevertheless, Jackermeier achieved his best qualifying result so far. He starts the race in sixth place. Walter Steding (GER, Scuderia Palladio) and Christian Ferstl (AUT, Top Speed) follow from row 4.
On row 5 starts the fastest car of the new SUPER LIGHTS class: Maurizio Copetti (ITA) in the World Series by Nissan car run by Scuderia Palladio. Joining him on row five will be Bruno Jarach (EST, Eesti Motorsport). Walter Colacino (ITA, in Formula 3000) and debutant Simon Jackermeier (GER, Top Speed), who could only set one lap time in qualifying, follow on row six.
Photo: Angelo Poletto/BOSS GP