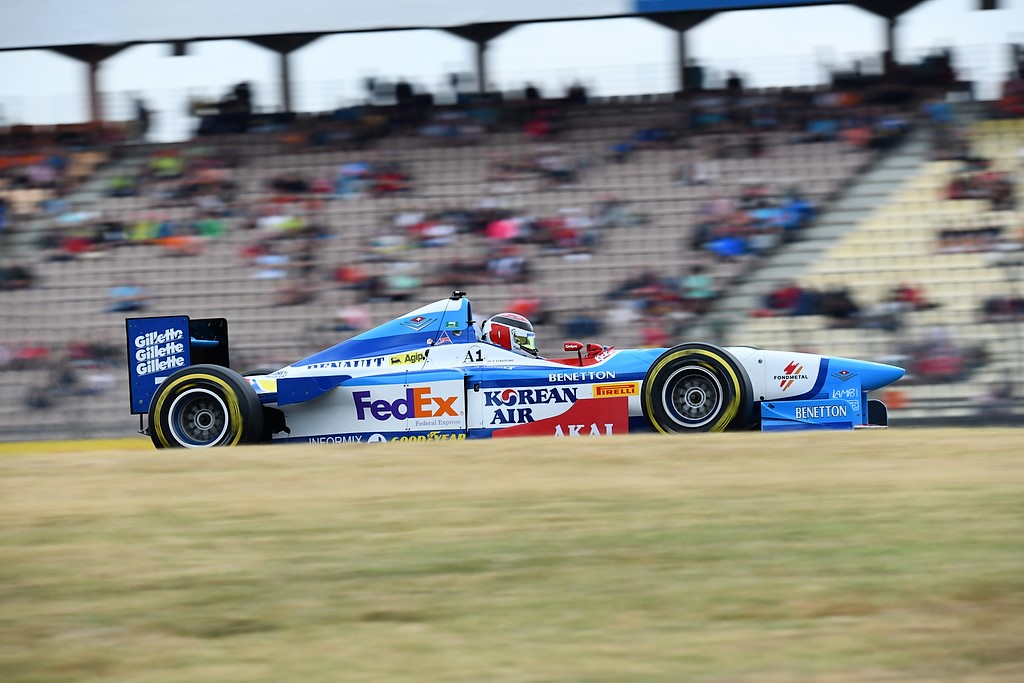 The second race of the BOSS GP was a short pleasure in front of a sold-out house – we couldn't give the fans the show we would have liked to show them.
It all looked like a good start, yesterday's FORMULA winner Roy Glaser (Speed Center) and Bernd Herndlhofer (Top Speed) tried to attack, but flinched before an attack in the last second.
During the approach to curve 2, Karl-Heinz Becker (Becker Motorsport) and Wolfgang Jordan (H&A Racing) collided in midfield. Becker wanted to pass Jordan, came into the grass with the two left wheels, steered against and touched Jordan's car at the side. Jordan's GP2 Dallara crashed into the guard rails and was severely damaged. Fortunately, the German was able to get out of his car on his own; Becker even drove back into the pits.
Due to the damage to the guard rail, the race was not restarted. This means that no points are awarded for the eighth BOSS GP race of the year.
The next BOSS GP event will take place at the GAMMA Racing Days in Assen (NLD) from August 17 to 19.
Photo: Daniel Glaser/BOSS GP