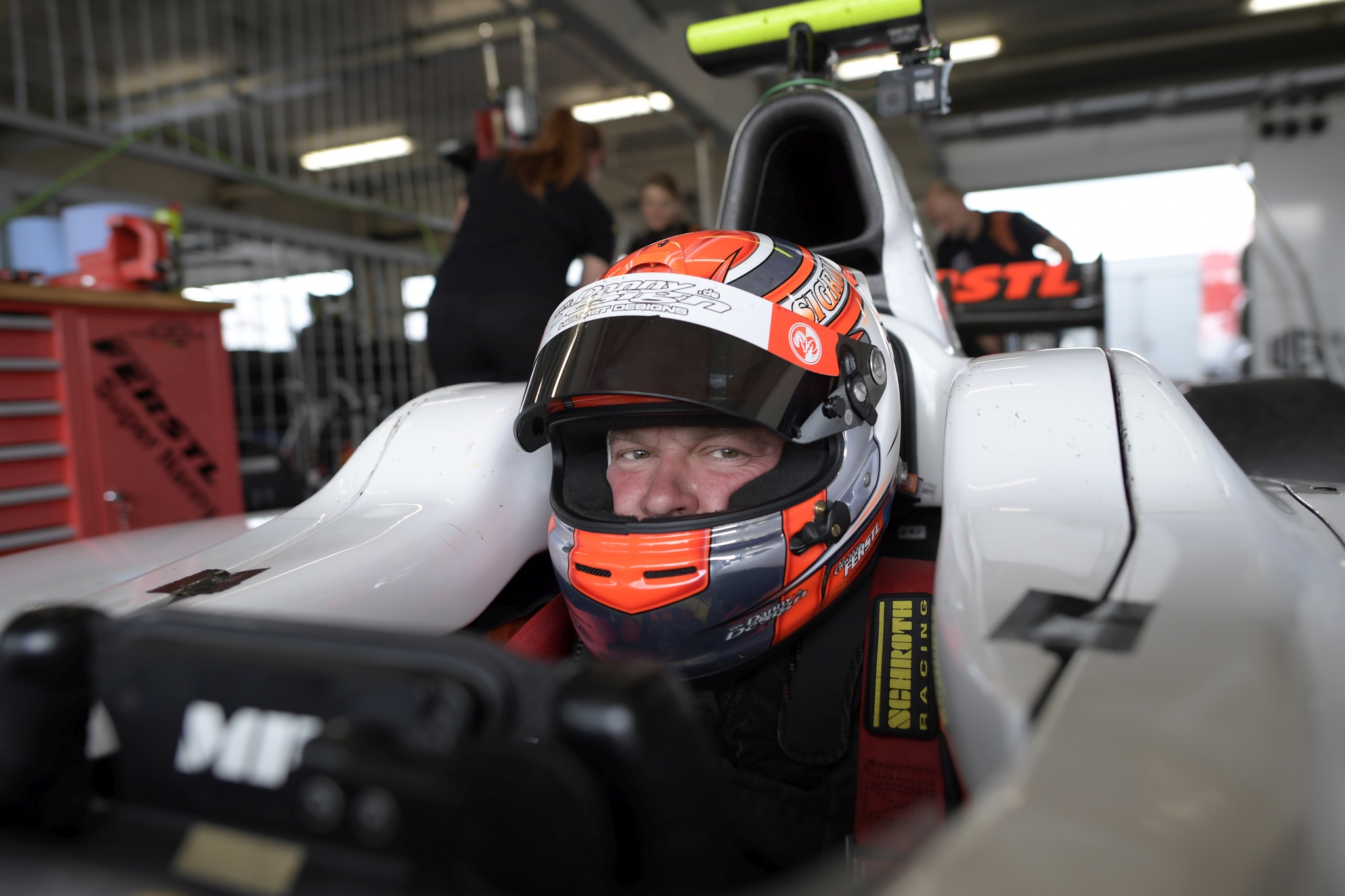 Review of a surprising Friday at the Masaryk Racing Days.
If we look at today's practice times, we can expect an exciting battle for pole position tomorrow, especially in the FORMULA class. With only small gaps Marco Ghiotto (ITA, Scuderia Palladio) and Luca Martucci (ITA, MM International) as well as Roman Hoffmann (AUT, Hoffmann Racing) qualified for the qualifying of the five fastest pilots from the free practice sessions. Hoffmann in particular could give the two fast Italians a good run for their only fifth race tomorrow in a GP2 Dallara. For the first time Walter Steding (DEU, MM International) also qualified for Q1. Can he even compete for a podium tomorrow?
The fastest drivers qualified for Q2 are Salvatore de Plano (ITA, Coloni) in his A1GP car and Florian Schnitzenbaumer (DEU, Top Speed). Bianca Steiner (7th in class; AUT, Steiner Motorsport) tried to settle in today. She make her comeback in the BOSS GP Racing Series after a long break from racing. Only for the second time at the start of a BOSS GP racing weekend is hill climb specialist Christian Ferstl (AUT, Ferstl Racing), today it was enough for eighth place in the class, and he is expecting even more on Saturday and Sunday. Behind him in the tableau follow Armando Mangini (ITA, MM International), Andreas Fiedler (DEU, Fiedler Racing) and Bruno Jarach (EST, Scuderia Palladio).
Fastest today was Brno lap record holder Ingo Gerstl (AUT, Top Speed) in his Toro Rosso STR1 with V10 Cosworth power. He set the best time with 1:39.051. The qualifying session, divided into two groups, will start tomorrow Saturday at 9:30 am.
Photo: Dirk Hartung