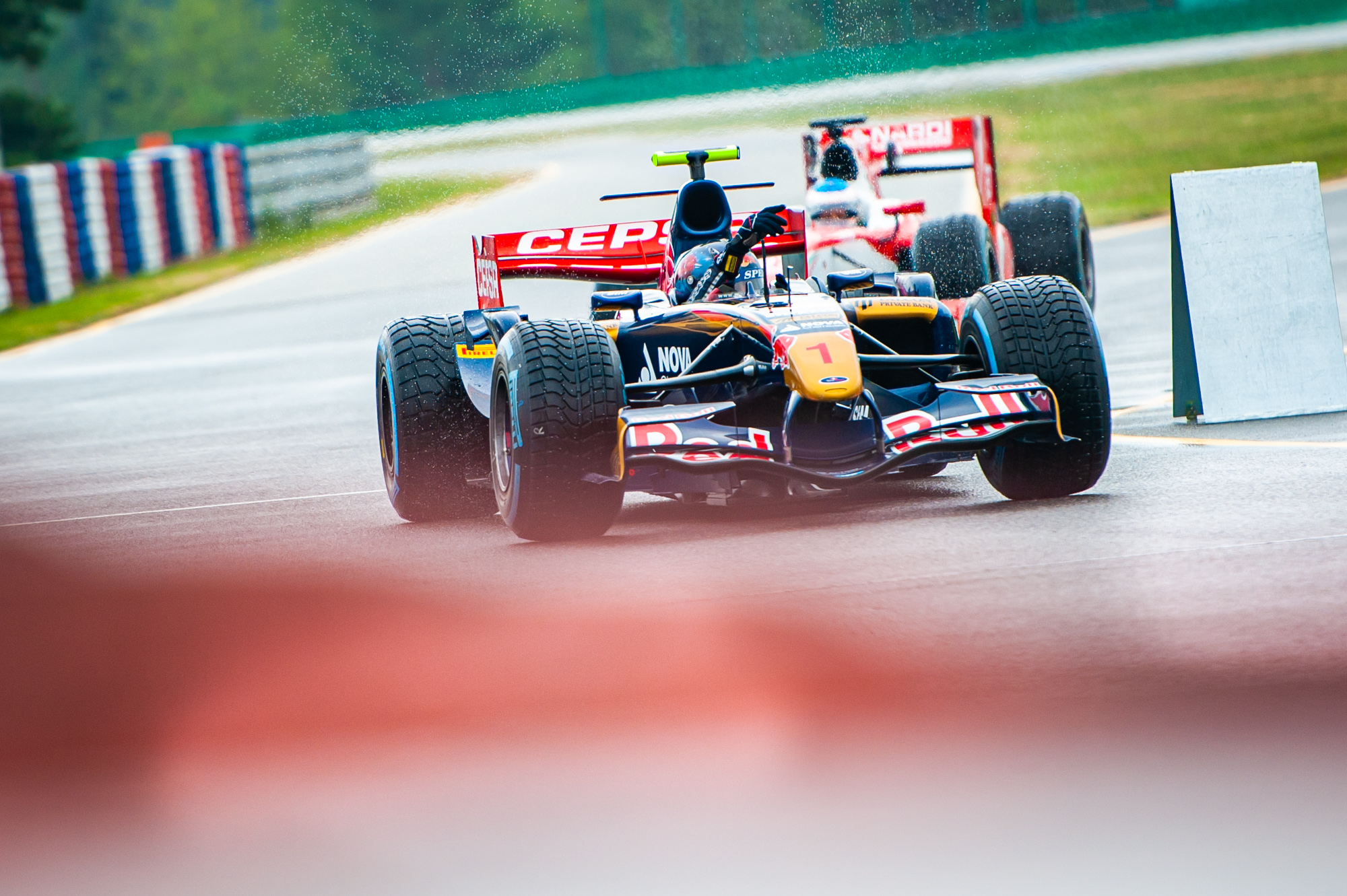 Ingo Gerstl secures the title with his seventh win of the season.
It wasn't a surprise anymore: Ingo Gerstl (AUT, Top Speed) won the first race of the BOSS GP this weekend and finally fixed his fifth BOSS GP title in the highest category.
From a sporting point of view, the FORMULA category is more valuable at the moment, which has become even more acute after the first race of the day: The victory went to guest starter Christopher Höher (AUT, Top Speed), who was already the fastest Formula 2 driver in qualifying. For Höher it was an emotionally important victory, he drives in memory of his recently deceased father.
Marco Ghiotto (ITA, Scuderia Palladio) drove an important race: He crossed the finish line behind Höher without a single mistake, ahead of championship leader and main rival Alessandro Bracalente (ITA, Speed Center). Ghiotto thus reduced the gap in the overall standings to Bracalente, who benefited from a penalty for Philippe Haezebrouck (FRA, Speed Center). The fast Frenchman finished third, but this time it wasn't going to be the desired podium: The race commissioners sanctioned an overtaking manoeuvre under Full Course Yellow with a 30-sec-penalty.
Andreas Fiedler (AUT, Fiedler Racing) finished fourth ahead of Haezebrouck, Florian Schnitzenbaumer (DEU, Top Speed) lost a few places and crossed the line on sixth place.
The most exciting duels were delivered by the fighting group with Nicolas Matile (MCO, Zig-Zag), Luca Martucci (ITA, MM International) and Gianluca Ripoli (ITA, MM International). Because Matiles Auto GP Lola stopped at the start, he had to line up at the back of the grid for the flying start. In the end he beat Martucci and Ripoli with some strong manoeuvres and finished seventh in the FORMULA class.
Walter Steding (DEU, Inter Europol) stayed in front of Christian Eicke (SUI, Speed Center), who came closer towards the end, but did not manage to pass his rival. Thomas Jakoubek (AUT, Top Speed) finished on 12th place after a pit stop.
Heavy rain prevented a race on Saturday afternoon. The organizers decided to start both races on Sunday. Although it rained also today, there was much less standing water on the track. At first the race started behind the safety car, after two laps the pace car drove to the pits. The only incident tricky conditions during the race was a spin by last year's winner Marc Faggionato (MCO, Zig-Zag).
Race 2 follows at 12:40 pm.