Report: Free Practice Hockenheim
April 26, 2019
Two half-hour practice sessions were held on day 1 at the Jim Clark Revival in Hockenheim.
Ingo Gerstl (AUT, Top Speed) sets the best time in the Toro Rosso STR1 on Friday. With conditions getting better and better, the multiple champion used the favor of the minute and little traffic and drove with 1:33.647 the best time of the day. Not only once he did push the noise level to the extreme with his V10-Cosworth.
It was debutant Alessandro Bracalente (ITA, Speed Center) who made a good impression. In the first, rainy practice session Bracalente set the best time, in the second he ranked second behind Gerstl. This makes the young Italian one of the top favourites for pole position in the FORMULA class in tomorrow's qualifying (10:10 a.m. local time).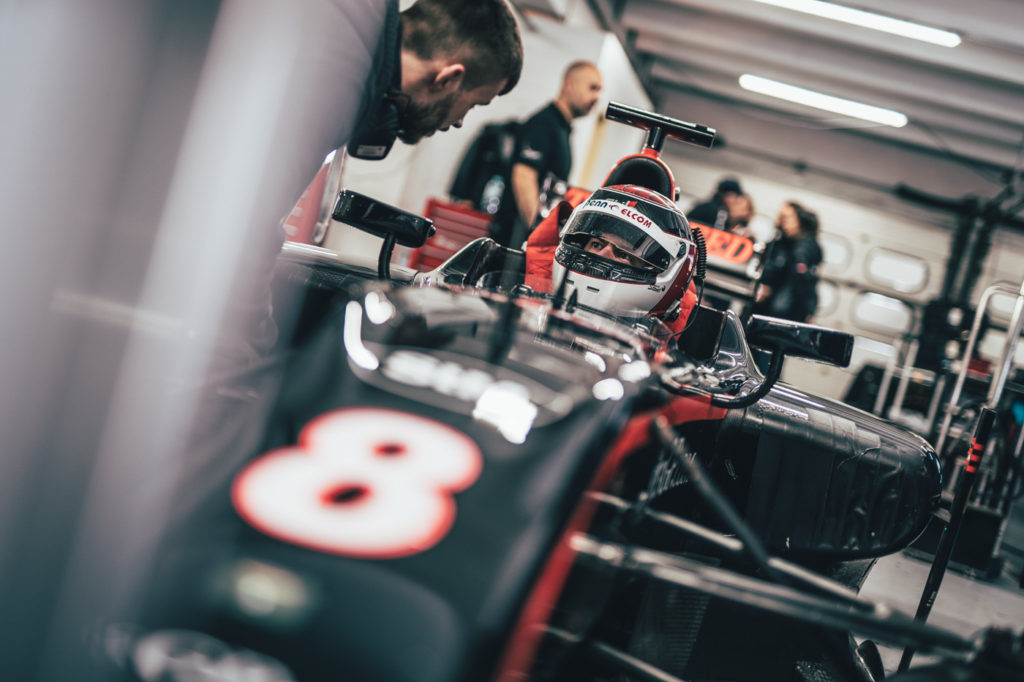 Marco and Sergio Ghiotto (both ITA, Scuderia Palladio) also presented themselves strongly. The brothers were in the top ranks in both half hour trainings. With Luca Martucci (ITA, MM International) another Italian put himself in a good position for qualifying. His experienced team mate Armando Mangini (ITA, MM International) drove the fourth fastest time in FP2.
Salvadore de Plano (ITA) drives for team Top Speed this year. De Plano missed out the first practice session, in the second session the fast Italian finished eighth. Phil Stratford (USA, Penn Elcom Racing) was ninth overall in training 2. Due to problems with the Judd engine in his Benetton, Startford drives a GP2 Dallara with a Formula 1 Judd engine on board. Ulf Ehninger instead drives the legendary Benetton Formula 1 from 1997: Ehninger (DEU, ESBA-Racing) makes his BOSS GP debut this weekend. In second practice he had an accident at the exit of the first corner. The front and rear wings of the light blue Formula 1 were damaged during the impact into the barrier on the inside; the driver escaped with no injuries.
Philippe Haezebrouck (FRA, Inter Europol) was off the track several times, but was quite satisfied with his times at the comeback in the BOSS GP. Walter Steding (DEU, Inter Europol), Thomas Jakoubek (AUT, Top Speed), Christian Eicke (SUI, Speed Center) and "Piter" (FRA, Ray-Ban) did plenty of laps. These pilots are expected to make a significant improvement tomorrow.
The first training was characterized by rain and some interruptions, among others Andreas Fiedler (DEU, Fiedler Racing) slipped into the gravel bed. But all spins went off without major damage. Despite the difficult conditions many drivers tried to gain kilometres on the Pirelli Cinturato rain tyres. For tomorrow a slight weather improvement is announced, but for Sunday heavy rain is expected.
Gerd Thöny's yellow Jordan will remain in the pits this time, delays in the getting a race licence will make it impossible for Thöny to start in Hockenheim. This means that 14 cars in the FORMULA class and 3 OPEN cars are on the grid tomorrow.